The Acoustic Guitar Summit consists of three of the country's best fingerstyle guitarists, Grammy winners Doug Smith and Mark Hanson, along with Oregon Music Hall of Fame inductee and Cascade Blues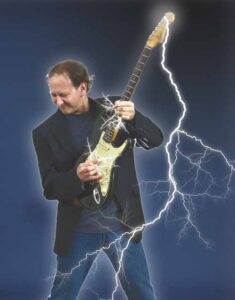 Association Muddy Award Hall of Fame recipient Terry Robb. The three have performed together over the years to rave reviews and have been heard on television, major films, and NPR. Their music is a mixture of classic, gypsy jazz, folk, Hawaiian slack key, and blues woven together into intricately crafted fingerpicking masterpieces.
These three amazing artists will be performing at the Acoustic Guitar Summit in The Lake Theater & Café, 106 N State Street, in Lake Oswego, on Monday, June 13 at 7:00pm. Admission is $20.00 for general admission and $100.00 for a limited number of VIP tables that seat four people closest to the stage. Tickets may be purchased in advance through Laketheatercafe.com.