Download a Blues Notes PDF Here
Current Issue: March/April 2023
Next Issue: May/June 2023 – available in late April.
April 2023
General Membership Meeting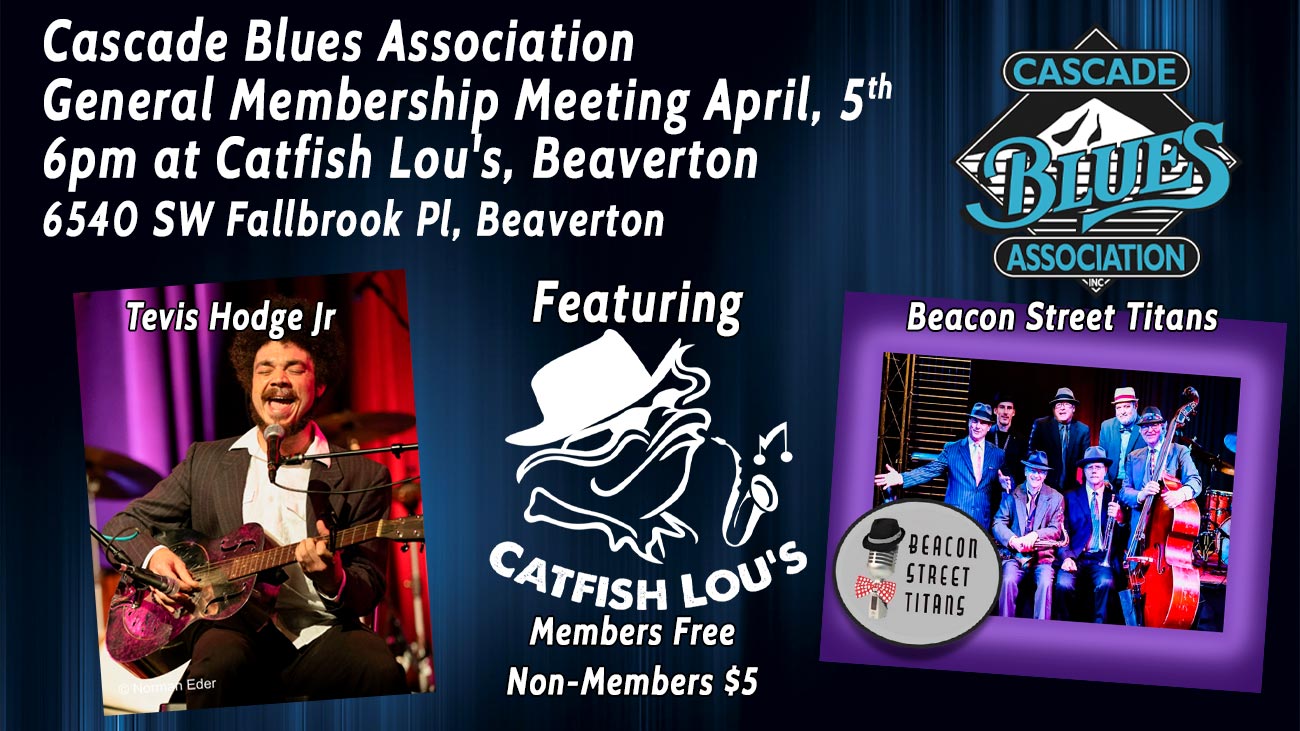 Wednesday, April 5th from 6:00 to 7:30 pm in the Back Room
Catfish Lou's – 6540 SW Fallbrook Pl, Beaverton, OR 
FREE for CBA members, $5.00 for everyone else.
Join us for the monthly Cascade Blues Association Member Meeting, where we'll share the latest CBA announcements & news, listen to two great live performances and mingle with fellow CBA members!

The CBA is pleased to present Tevis Hodge Jr, an up-and-coming guitar player in Portland whose set list is dominated by traditional blues and ragtime. He is also more than capable of letting loose with modern stuff that knocks the socks off even the most jaded blues fan.

"Many players his age don't bother learning the cultural and political context of the music they play. Tevis is the exact opposite. He knows his stuff weaving knowledge of the music and artists who made it into every performance, which is what makes him such a compelling young performer."
Two-time Journey to Memphis finalists (2015 and 2016), jump blues band the Beacon Street Titans will be playing the night's second set. The band delivers a powerfully entertaining and highly energetic blues sound, complete with horns and a driving rhythm section, that will surely get the room jumping. 
"Great band! Journey to Memphis finalist more than once for a reason!"

-Greg Slim Lively Johnson