2019 Cider Summit PDX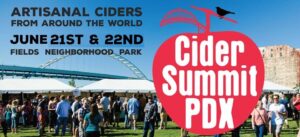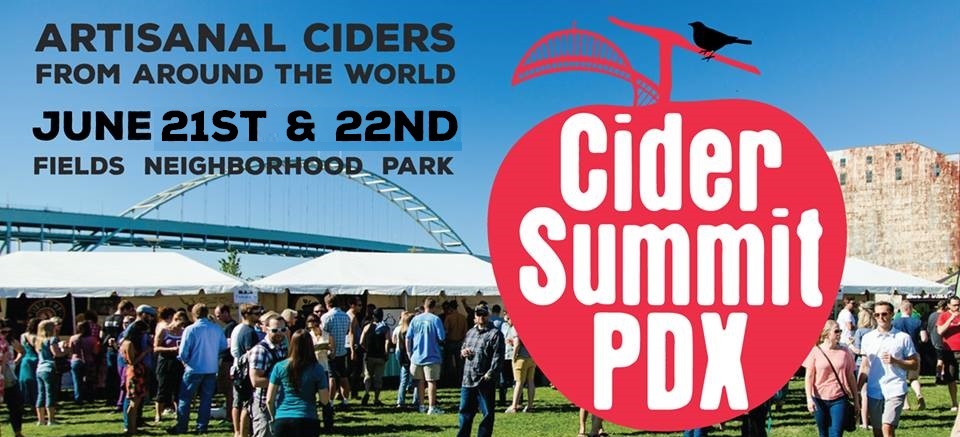 2019 Cider Summit PDX returns for the ninth year celebrating the flavors from more than 150 ciders, cider cocktails, and apple spirits at the Fields Neighborhood Park in NW Portland's Pearl District.  A souvenir glass and tasting tickets are included with your admission. The region's largest cider festival is a benefit for Dove Lewis Animal Hospital, the Institute for Myeloma & Bone Cancer Research, and the Cascade Blues Association. Two days of cider tasting, an Oregon Fruit Cider Challenge with pilot batches with winners chosen  by the attendees' votes, food offerings and blues music performances: Friday – Kenny Lavitz (3:15 pm), Lloyd Jones (4:30 pm) and Ellen Whyte (6:00 pm); Saturday – Norman Sylvester  (12:30 pm), Jay Koder & Louis Pain (1:45 pm), and Terry Robb (3:15 pm).
Fields Neighborhood Park – 1099 NW Overton Street.. Friday, June 21, 3:00 pm – 8:00 pm, Saturday, June 21, 12:00 pm – 5:00 pm.  Advance tickets at cidersummitnw.com $25.00 general admission, $40.00 VIP (early entry and additional tasting tickets). Admission $35.00 (no VIP Tickets) at the gate. 21 & over, no babies or toddlers. Well-behaved dogs on leash are welcome (a dog lounge will be on-site with shade and water).