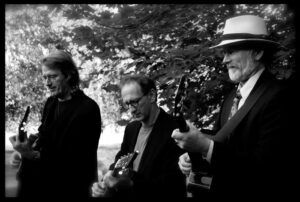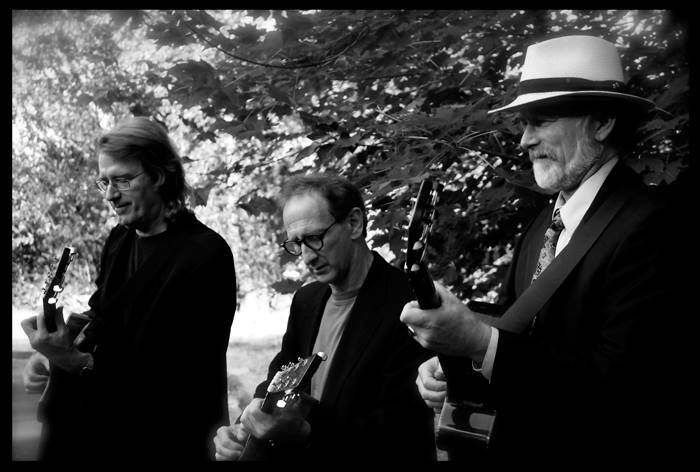 The holiday season cannot be complete without a performance by the Acoustic Guitar Summit. Combining three of the area's most talented guitarists, the magic of the season comes to life with their fingerstyle playing.
The Acoustic Guitar Summit is made up of Doug Smith and Mark Hanson, who won a Grammy in 2005 for their contributions to the Henry Mancini – Pink Guitar CD. The third member, Terry Robb, has been the perennial winner of the Cascade Blues Association's award as the top acoustic blues guitarist, and recently was inducted into the Oregon Music Hall of Fame. The Summit's music is heard on national television (Martha Stewart Living, American Idol), major films (Twister, Moll Flanders) and National Public Radio (Echoes and West Coast Live). In addtion, their music is regularly licensed for syndicated TV and radio broadcasts, and regional and national advertising campaigns. Together the Acoustic Guitar Summit performs a wide range of music, though of course this concert with focus on their renditions of the Christmas classics.
Catch the Acoustic Guitar Summit at The Lake Theater & Café on Monday, December 11 at 7:00 pm. Tickets can be purchased in advance at laketheatercafe.com for $20.00 general admission. The Lake Theater & Café is located at 106 N State Street in Lake Oswego.