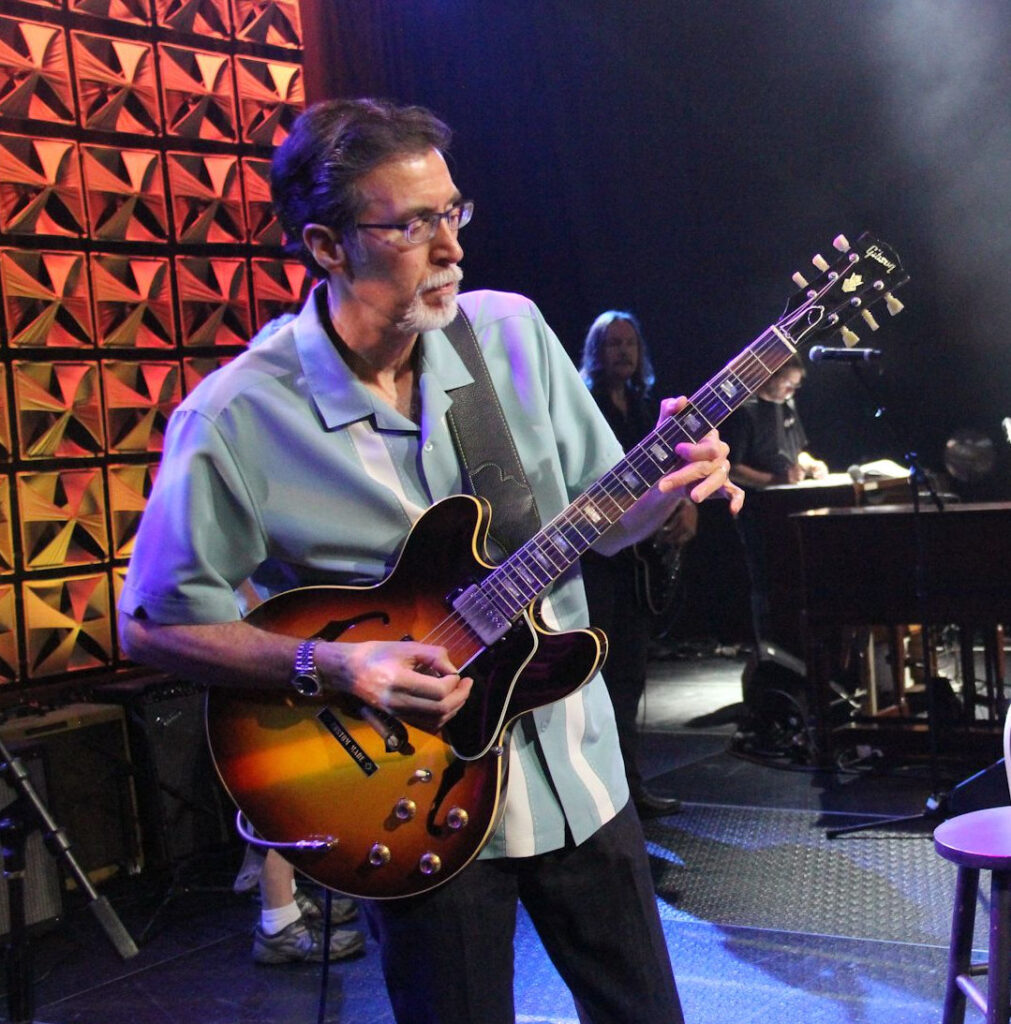 Andy Talamantez, better known as Andy T, cut his teeth playing in blues bands led by Guitar Shorty and Smokey Wilson before forming his own band in 2011. Joining with superb vocalist Nick Nixon in Nashville, they became known as the Andy T-Nick Nixon Band and received high acclaim including multiple nominations for the Blues Music Awards. Move ahead six years and after health issues forced Nixon into retirement, Andy T hooked up with Bay Area vocalist Alabama Mike Benjamin, recorded a new album with fellow guitar master Anson Frunderburgh working behind the scenes as well as adding second guitar, and the reborn Andy T Band is now continuing the high excellence of the original band without missing a step.
The Andy T Band with Alabama Mike is currently on a cross-country tour in support of that album, Double Strike, and on select dates through the summer Anson Funderburgh is tagging along, too. The band will be making two Oregon area stops in late July and this is one show you should not miss.
On Friday, July 28, The Andy T Band will be in Hood River for a show at The Pines Tasting Room, 202 Cascade Avenue. Show time is 6:00. Contact the venue for admission information  (541) 993-8301.
On Sunday, July 30, The Andy T Band will be headed out to Birkenfeld for an afternoon performance at The Birk, 11139 Hwy 202. Admission for this 3:00 pm show is $10.00 at the door.