Beth Hart
Front And Center Live From New York
Provogue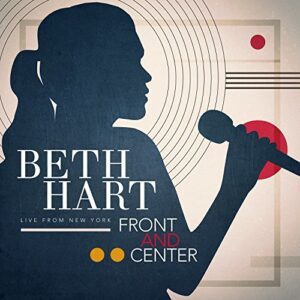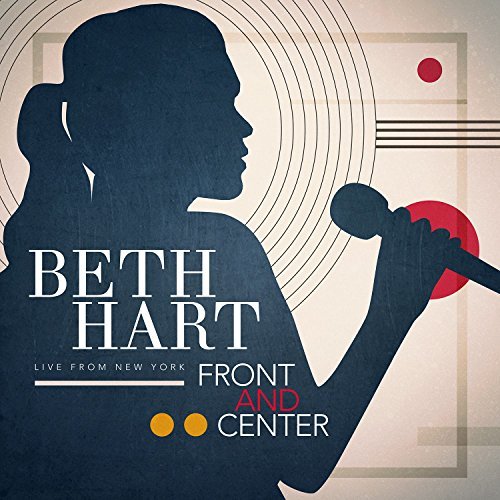 Front and Center is a live performance television series on Public Broadcasting that features some of the top artists of the day. Recently Beth Hart recorded an episode for the show at New York's Iridium Jazz Club and it has been released as a combination live CD and DVD. Witnessing Hart on stage is something special and being able to see and hear in this type is setting is always going to be high entertainment value. She knows how to command a stage and to mesmerize an audience to the point where there is a feeling of participation directly between her and the crowd, no matter what the size of the room.
Performance talent is only one aspect of Beth Hart. She possesses vocal skills that can reach various levels filled with passion. Her song writing is complex and often personal dealing with life's hardships thrown at her. Whether playing softly behind a piano or working the mic while moving about the stage, it is easy to see why she has been nominated for multiple Grammys and Blues Music Awards.
The show touches on music from throughout her career, but mostly focuses on a lot on the tracks from her two most recent albums, Fire On The Floor and Better Than Home, including stand-out numbers like "Jazz Man," "Fat Man," "Let's Get Together," "St Teresa" and "Tell Her You belong To Me." The mood bouncing between upbeat, emotional and closing with the soft delivery of "No Place Like Home."
The band behind Hart is magnificent, Jon Nichols on guitar, Bob Marinelli on bass, and Bill Ransom on drums. They fill her music with life and energy. For the song's encore, "Can't Let Go," Hart is joined by slide master Sonny Landreth, a great way to close a superb performance. But then again, for those who have seen Beth Hart, all of her performances are superb. Front And Center Live From New York is a welcome addition to her music catalog. If you're not a fan of Beth Hart now, witnessing and hearing her on stage will surely make you one quickly.
Total Time: 1:12:16
Let's Get Together / Baddest Blues / Jazz Man / Delicious Surprise / Broken And Ugly / St Teresa / Isolation / Tell Her You Belong To Me / Fat Man / Love Gangster / Leave The Light On / As Long As I Have A Song / Can't Let Go / For My Friends / No Place Like Home