Blues Guitar Icon Coco Montoya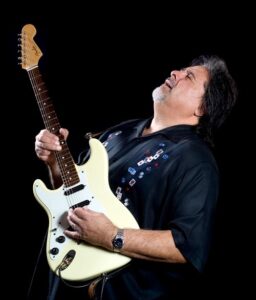 Between his white-hot guitar playing and soulful, passionate vocals, Coco Montoya has talent to burn. In a career that spans nearly four decades, he's gone from drumming for blues icon Albert Collins to holding the lead guitar spot in John Mayall's Bluesbreakers to leading his own band and touring worldwide. Montoya is revered for his ability to move from subtly melodic guitar playing to slash-and-burn pyrotechnics. Equally forceful are his deep, soul-baring vocals. Years of constant touring, playing unforgettable shows at clubs, concert halls, and festivals, have earned him his position at the top of the contemporary blues world.
Jack London Revue, 529 SW 4th Ave. Friday, March 6, 9:00 pm. $20.00 Ticketweb.com. 21 & over.