Bones Owens – Blues-Based Rock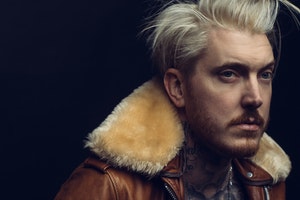 Bones Owens has been writing songs since the mid nineties when posters of Kurt Cobain and Jimi Hendrix adorned his walls. The rural Missouri native found music to be his connection to the outside world, away from the otherwise desolate landscape of corn fields and gravel roads surrounding him. Discovering an interest in literature and storytelling in his teenage years, Bones attended college where he studied English and creative writing before dropping out to accept his first publishing deal in Nashville. True to the posters on his wall as a kid, Bones's sound is a combination of blues-based rock-&-roll mixed with the angst and edge of the alternative records he grew up on. His shows are at one moment blisteringly loud and aggressive, and the next moment giving pause to a more sensitive story song before kicking you in the gut again with a cranked up Marshall stack.
Doug Fir Lounge, 830 E Burnside St., Thursday, July 11, 9:00 pm. Ticketfly.com $10.00 advance, $12.00 at door. 21 & over. The Grizzled Mighty opens.