Boz Scaggs – Out of the Blues Tour 2019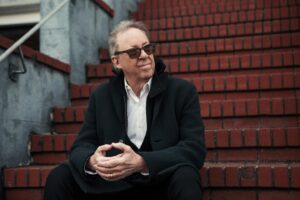 It's appropriate that Boz Scaggs' new album is titled Out of the Blues since the blues is what first sparked his five-decade musical career. Scaggs grew up in Oklahoma and Texas, where he spent his teenage years immersed in the blues, R&B, and early rock 'n' roll. After a stint with the Steve Miller Band in the late '60s, Scaggs released his seminal, eponymous album in 1968, recorded at Muscle Shoals and filled with a personal mix of rock, blues, and R&B influences. His career truly sparked in the '70s with a series of hits. After a hiatus from music, Boz Scaggs returned to his creative love and over the past few years has released a series of discs that brings back his love for the music that first inspired him.
Revolution Hall, 1300 SE Stark Street, Tuesday, August 13. 8:00 pm. Tickets from $69.50 to $110.00 at Tickedtfly.com. 21 & over.