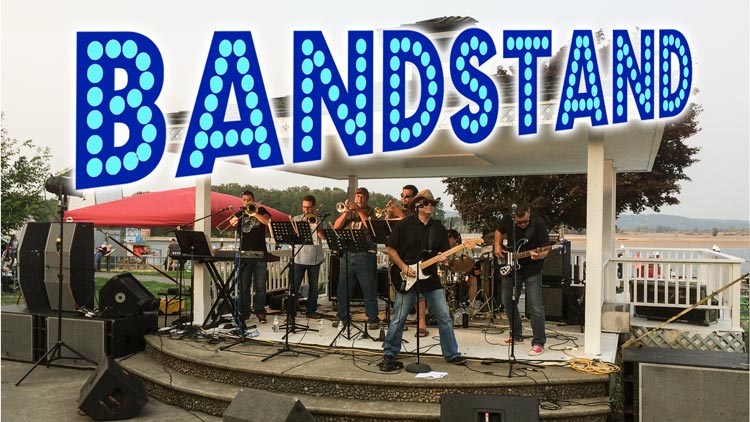 Lloyd "Have Mercy" Breaking News!
Lucky as can be this month, and honored to returning to Denmark, I will play a series of concerts with good friends "Shaky Ground"!! (see website for details)
Last time we toured together in Denmark, Sweden, Holland, Germany and Luxemburg in 2016. The last concert was with Robert Cray Band as headliner. Dover, Robert, Richard Cousins and I had a great hang, with Dover and I playing back home in Portland 48 hours later! Small world. This will be my sixth tour with "Shaky Ground" so we're becoming a solid unit bringing this swampified funky blues across the pond April 8-21.
Returning home just in time to celebrate my 1,000th birthday (for the third time) with the "Big Bayou Birthday Bash" at Catfish Lou's April 27, featuring special guests Steve Kerin (from New Orleans) on piano and Mark Shark (slide guitar master) along with tons of surprise guests! Tell your friends there will be cake and balloons too!!
Lloyd "Have Mercy" Jones
Dark Tales From The Road
Volume 1, Number 3
This is a story that involves layers of place, time and person so stay with me as I travel across the country, and across the years, and unravel the layers.
I left Georgia in 1985 after living there for sixteen years and headed to the midwest, landing in Lincoln, NE.  I knew I would be returning to Georgia frequently, and did over the years and continue to do so, as I continue to have family there.  I lived in Lincoln for thirty years before moving to Portland.  I was sure I would never be returning to Lincoln as all of my family from there had long since left there.
Playing in bands has been a part of my life since my days in Georgia. I played my very first gig there.  So when I moved to Lincoln I found like-minded musicians and began playing in bands.  In 1991 I hooked up with a harmonica player and founded my first blues band. That band recorded two albums and found moderate success playing gigs throughout the region right up until I moved to Portland in 2015.  During all those successful years with that band I attempted to convince the band members that we should hit the road to Georgia. After all, I still had lots of contacts there and could find us places to book into and, with all the family and friends I still had there, we could draw a crowd. And while they thought that would be an interesting journey to make, there were just too many things working against us for that to happen (fulltime jobs, raising families, cost of travel, etc.)  I continued to raise that idea right up until I left Lincoln for Portland but we never made that trip.
One of the lessons I've learned over the years from my musician friends who are "road dogs" is that sometimes you have to travel with only as much of the band as you can afford to bring with you and find other players to fill in when you get there.
Do you see where this is going?
I have a son that lives outside of Atlanta and is a bass player and has been playing in bands for twenty five years. He and a drummer friend of his will be joining me on May 18th to play at Fat Matt's Rib Shack in Atlanta and on May 19th at Buffington's in Milledgeville, Georgia.  We will be joined at both of those gigs by the harmonica player that represented The Atlanta Blues Society at this year's International Blues Challenge in Memphis. Then in October, my band from here in Portland will be flying to Georgia to headline a festival.
But that's not the end of the story.
Many of you know my friend and bandmate, Dave "Shakey Dizz" Wagner who moved here from Lincoln, NE a little over a year ago.  Dave and I spent decades playing in bands together in Lincoln. So, as is the tradition in our band, we often talked about putting together a roadtrip for our band to go back to and play some of our old haunts in Lincoln.
Myself, Dave, Ashbolt Stewart and Ray Beltran will be hitting the road in June to play a series of gigs in Nebraska. On June 13th we'll be at The Peacock Lounge in Grand Island, NE, on June 14t we'll be at The Chrome Lounge in Omaha, NE, on June 15th we will be playing the early show at The Zoo Bar in Lincoln, NE and a 9:00show at The Havana Garage in Omaha, NE, on June 16th we'll be at The Havana Garage in Omaha, and on June 17th we'll be at Micek's Bar in Columbus, NE. Mitch Kashmar will be joining us for the shows at The Chrome, Lounge, The Zoo Bar, and the Friday show at The Havana Garage.
Patience and persistence.
Harvey Brindell & The Tablerockers
https://cascadebluesassociation.org/wp-content/uploads/2017/08/bandstand2.jpg
422
750
Wendy Schumer
https://cascadebluesassociation.org/wp-content/uploads/2020/10/CBA_Logo_top_main.png
Wendy Schumer
2018-03-26 14:05:12
2018-04-02 10:20:27
Band Stand April 2018