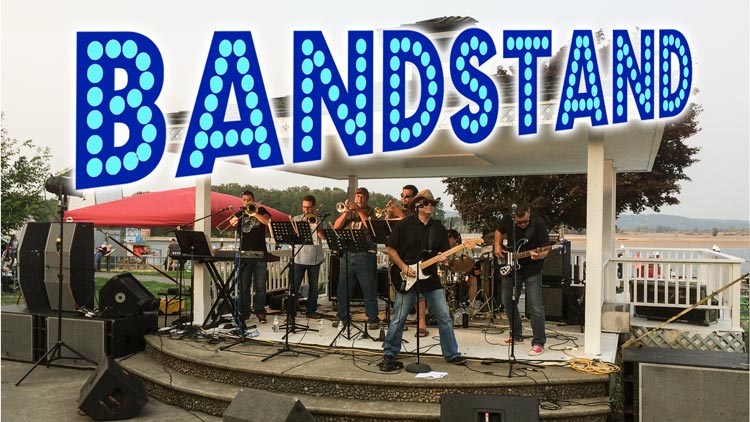 David Kahl, Soul Cookin', the Bayou Boyz, and More
Things have changed up a lot in the last few weeks. After Jan DeLorme, owner of Blackwell's passed away, Soul Cookin' and the Bayou Boyz needed to shift gear. Fortunately, a couple of venues stepped in to fill the void.
Wednesday nights has Soul Cookin' playing Spirits Pub at 4037 NE Cully Blvd. It's a cool room, really diverse clientele, and already feels like home. The gig, featuring Lloyd Jones, Brian Foxworth, me (David Kahl), and either Dover Weinberg, Steve Kerin, or Louis Pain, along with special guests sitting in, goes from 8:30-11:30 pm. Check out the menu, patio, or one of their reasonably priced beverages. It's all good.
Mondays have a new night and a new home for the Bayou Boyz. Incidentally, since AC Porter and the Livewires have played the last of their successful series of Tuesdays at Blue Diamond, the timing was perfect for them to move things to the same venue. The Mekong Bistro, 8200 NE Siskiyou, is a spacious, yet intimate room, featuring a full bar and incredible Cambodian cuisine. There is a stage, sound system, great seating and sight lines, and ample dance space that won't block the view. There's also a huge parking lot and easy access to and from I-84.
The hours on both nights at Mekong Bistro are 7:30-10:30 pm, late enough to rest from the day, get a bite to eat, and get home at a decent hour. No cover either night.
On a personal note, Lynn and I, along with daughter, Cassandra, want to thank everyone for the wonderful outpouring of love at the celebration of our wedding vows. We're good for another 30 years.
Lastly, I'd love for you to pay attention to the work of the Creative Community Cooperative Project, an idea I had to provide equity for working-class creatives living in Portland. Through this project, we hope to be able to keep them living – and thriving – in this great city. We've garnered enough support that we are a proper organization, now certified as a 501 c 3 public charity organization. It has been hard getting here, but now the real work commences. Be prepared. We're likely to ask you for something big, but it'll be worth it.
David Kahl 
https://cascadebluesassociation.org/wp-content/uploads/2017/08/bandstand2.jpg
422
750
Wendy Schumer
https://cascadebluesassociation.org/wp-content/uploads/2020/10/CBA_Logo_top_main.png
Wendy Schumer
2018-03-09 09:26:29
2018-03-09 12:48:42
Bandstand March 2018