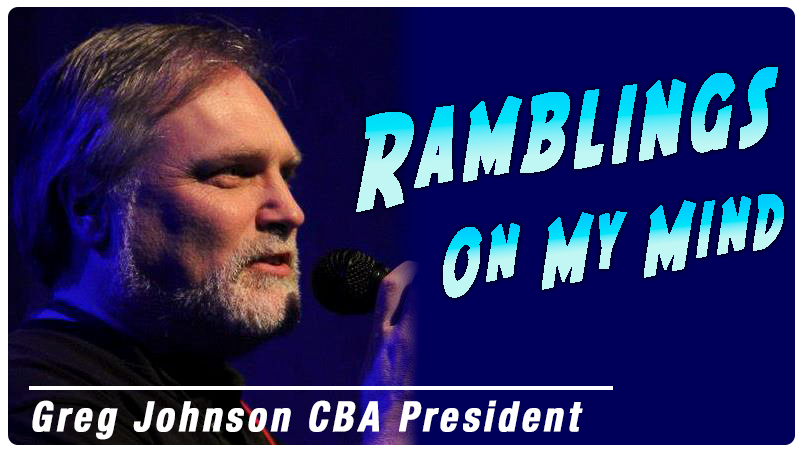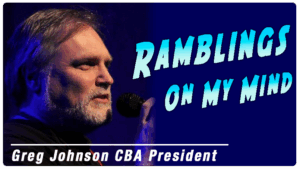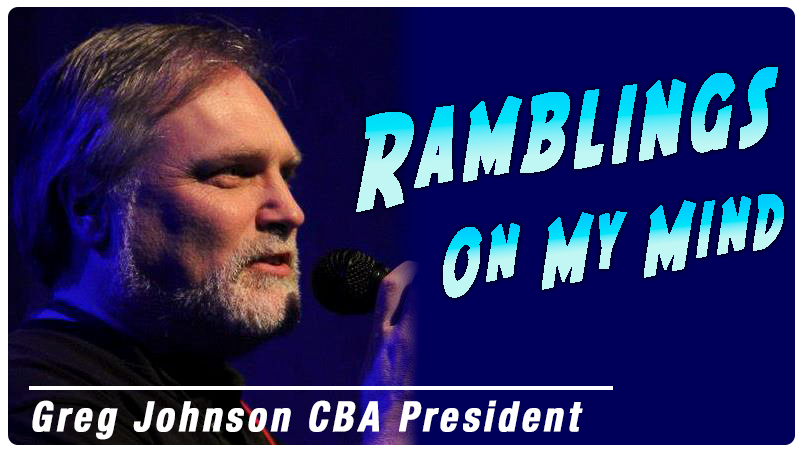 Greg Johnson, Cascade Blues Association President
It seems that every generation has its own musician or groups of musicians that reminds us of just how vital the blues actually is. They may not be the traditional sounds of the first generation of artists or even those who may have electrified the music or brought it back over from Europe. But they have had the ability to cross over various genres and introduce new audiences to the blues.
In the 80s we had the huge success of Stevie Ray Vaughan, Robert Cray, and the routine of the Blues Brothers that ended up being somewhat of a tribute in the long scheme of it all. Then the 90s saw the resurgence of the Hill Country musicians of North Mississppi like Junior Kimbrough and RL Burnside which in turn spawned new artists like the North Mississippi All Stars. Keb' Mo' brought the true country style back to light, which he has expounded on since. Modern sounds that were highly influenced from the blues came about in the new century. People like The Black Keys, Jack White and The White Stripes, Alabama Shakes, plus a whole number of bands and artists that fall underneath the so-called roots or Americana categories. The popularity of acts like Tedeschi-Trucks Band, Beth Hart, Nikki Hill, Warren Haynes,  or Joe Bonamassa cannot be denied with their modern rockier stance.
Which leads us up to the new-day giants who have direct lineage and inspiration from the blues, whether we all recognize it or not. Someone like Gary Clark Jr. is easy to identify in this mold, and like the aforementioned Bonamassa is packing venues everywhere he goes. Others like Fantastic Negrito have combined the musical patterns that they grew up with like funk and hip-hop and meshed them together with the traditional aspects of call and response. He obviously found success with that formula having been the recipient of this past year's Grammy Award for contemporary blues. Valerie June is another star on the rise crossing listening audiences with her take on traditional patterns with contemporary senses.
With the upcoming Waterfront Blues Festival, I am amazed at a lot of the acts that perform there that are new to me, yet how they still deep down have their musical tastes holding to the blues. Talent Director Peter Dammann never fails to impress me with the acts he brings in. Over the past few years he has introduced us to many, including a young Gary Clark Jr. before he had taken the world by storm appearing at other huge festivals or being part of Eric Clapton's Crossroads events. I see it within acts like Sister Sparrow, The Record Company, The California Honeydrops, Igor Prado, and young Christone "Kingfish" Ingram.
My overall point here is that so many people are out there lamenting that the blues is a dying art form. It definitely is not. Unless you're obsessed with the loss of the elder musicians and focusing only on the sounds that they created, you're not paying attention to the wonderful new sounds and directions it is taking us into. Wake up there is a world of fantastic new blues to be had.
On another subject, I want to send a shout-out to a living Northwest music icon, Alice Stuart. Celebrating her 75th birthday in June, she was also named as the recipient of the 2017 FAR-West (Folk Alliance Region – West) Best of the West award for her lifetime of work. If not for a young Alice Stuart making strides as a female artist writing her own material and playing lead guitar in the 1960s, there would be no Bonnie Raitt who was influenced by her creativity and thus inspiring countless others. Stuart performed alongside many of the most inspiring artists of our times including people like Michael Bloomfield, John Prine, Albert King, Tower of Power, Evin Biushop among too many to name and she was also a member of The Mothers of Invention before fronting her own bands. Her recordings have won rave reviews from both Rolling Stone and Billboard. Her achievements are of great merit and deservedly reconized by FAR-West.
Alice Stuart will be celebrating her 75th birthday with a performance in Seattle at The Triple Door with her band The Formerlys on June 17. With plans to already be in the area, we're going to try our best to attend her special night. Congratulations Alice Stuart! Hope to be there for the celebration.
https://cascadebluesassociation.org/wp-content/uploads/2017/05/Ramblings_2017.png
453
805
Wendy Schumer
https://cascadebluesassociation.org/wp-content/uploads/2020/10/CBA_Logo_top_main.png
Wendy Schumer
2017-05-30 14:06:50
2017-05-30 17:38:02
Ramblings On My Mind – June 2017