Chicago Plays The Stones
Various Artists
Raisin' Music Records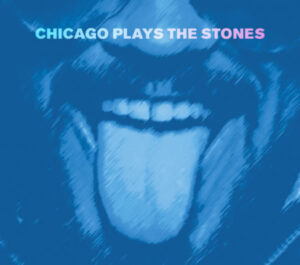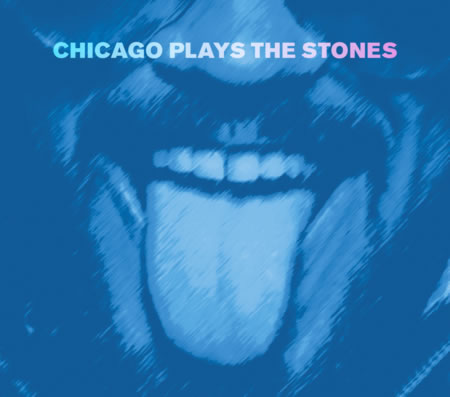 The Rolling Stones have often looked toward the blues for inspiration and creativity over the time they've been playing music. And every now and then a group of blues artists gather together to pay their own respect for The Stones. Here is another such recording, "Chicago Plays The Stones," but this one offers more than just covers by various artists working with their own bands compiled into an album. This time, an all-star grouping of Chicago's finest musicians gather to work together for the entirety of the recording. Many of those artists are recognized world-wide and while some may not be as familiar, but are well worth knowing too.
The selections of songs include many that have been reworked on past compilations as well. They're the basic Rolling Stone fare, such as "(I Can't Get No) Satisfaction," "Beast Of Burden" and "Miss You." But there are plenty of numbers not usually covered such as "Angie," "Doo Doo Doo Doo Doo (Heartbreaker)," "I Go Wild," and "Out Of Control" to make the disc more interesting.
Artists involved in the project include Buddy Guy, Billy Boy Arnold, Bob Margolin, Billy Branch, John Primer, Ronnie Baker Brooks, Jimmy Burns, Kenny "Beedy Eyes" Smith, and Carlos Johnson. It also has musicians like Johnny Iguana, Mike Avery, Leanne Faine, Omar Coleman, Vincent Bucher and Felton Crews; all with long important careers in the city, too. To make it a little more authentic, Mick Jagger and Keith Richards make appearances also, on "Doo Doo Doo Doo Doo (Heartbreaker)" and "Beast Of Burden" respectively.
This may not be the album that is going to run up the charts, but it is fun. And it is nice to see after so many years of The Rolling Stones acknowledging their influence by the blues (including some of the musicians included here) and bringing attention to a wider audience, Chicago returns the favor.
Total Time: 53:56
Let It Bleed / Play With Fire / Doo Doo Doo Doo Doo (Heartbreaker) / (I Can't Get No) Satisfaction / Sympathy For The Devil / Angie / Gimme Shelter / Beast Of Burden / Miss You / I Go Wild / Out Of Control / Dead Flowers