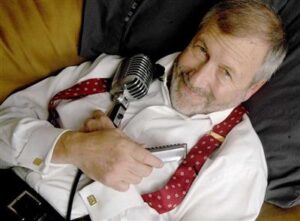 "Gritty Chicago blues and rarefied classical chamber music might not seem like a match made in heaven — until you've heard Corky Siegel bring the two together … a crowning achievement." – Chicago Tribune
Few can claim to have forged an entirely original genre of music, but in 1966, Corky Siegel did just that. Guiding the blues of Howlin' Wolf and Muddy Waters out of the smoky cavern of Big John's and onto the stages of the Chicago Symphony, New York Philharmonic and beyond, the harmonica-playing mad scientist had the tuxedo-and-gown crowd on its feet, clamoring for more of this blues-classical alchemy. These days, the harmonica virtuoso and composer is continent-hopping with Indian percussion and string quartet in Corky Siegel's Chamber Blues, continuing to bring classical and blues fans shoulder-to-shoulder…and obliterating musical categorization in the process.
It is a rare event when harmonica ace Corky Siegel makes it out to the Pacific Northwest. Even rarer when he is performing his Chamber Blues performance. For one night, for his only appearance in Oregon, Corky Siegel's Chamber Blues will be taking the stage at the Jaqua Concert Hall at The Shedd Institute for the Arts in Eugene, at E Broadway & High Street, on Saturday, February 3, at 7:30 pm. Tickets are $29.00 – $34.00 and can purchased at Theshedd.org.
Siegel will also be holding a workshop  focusing on the transformative power of dynamic expression by guiding and sharing performance secrets to artists enabling them to reach their full potential, and bring their music to life. Suitable for all ages from 8 to 80, this workshop will offer you a simple and easy to understand technique that will give students, teachers, and pros one single tool that will improve richness of tone and technique. Tickets are $25.00 and are also available at Theshedd.org. Held in Room 230 at The Shedd at 1:00 pm.