Coyote Kings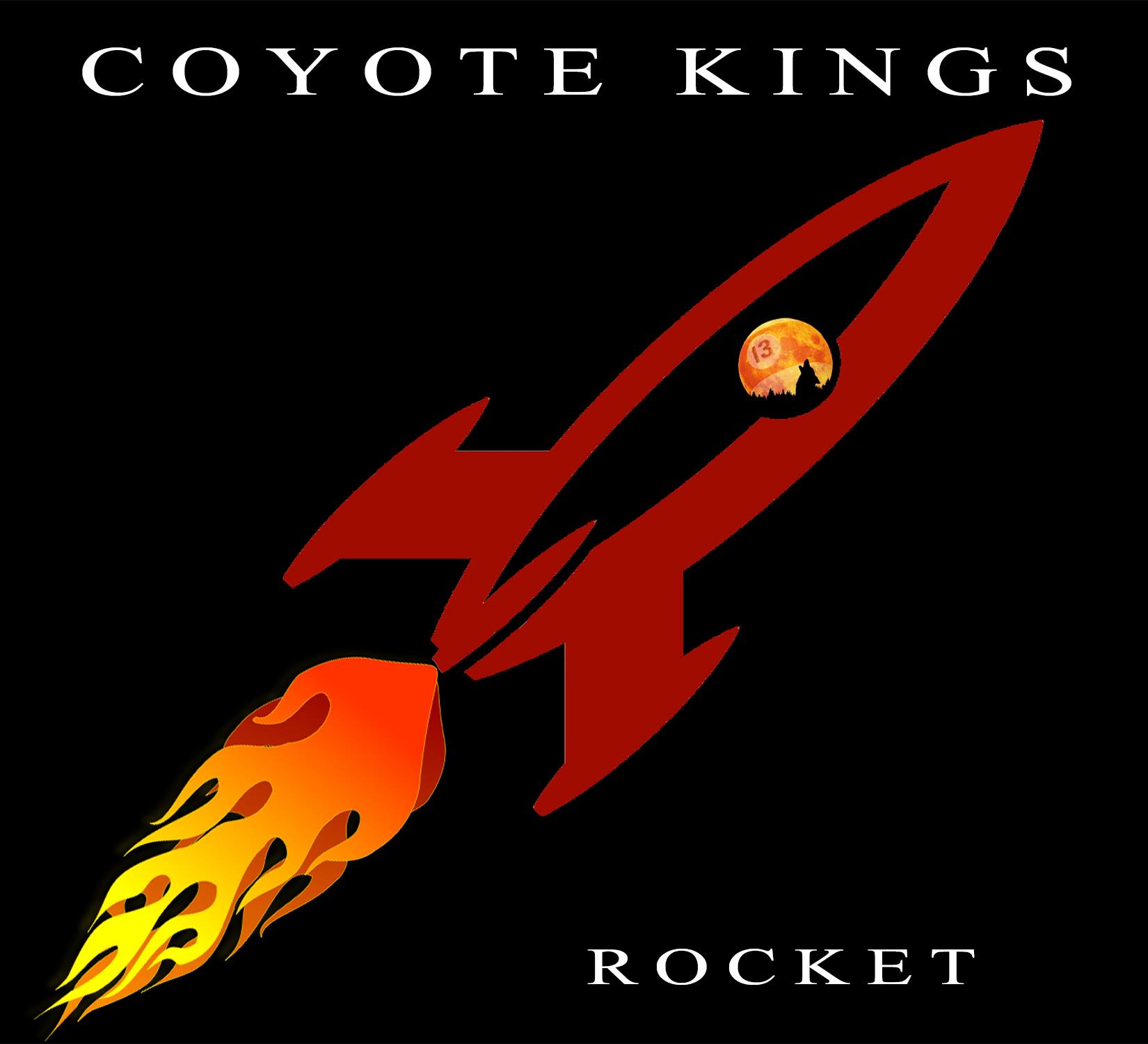 Rocket
Underworld Records
By Greg Johnson
Guitarist and band leader Robin Barrett states that he's extremely proud of this new album by the Coyote Kings, feeling it's the best thing they have ever done. And he just may be right. Rocket is filled with dynamic guitar runs, pulsating back beats and Tiphony Dames whose voice was born to sing the blues. Long time hierarchy of the Southeastern Washington blues scene, the band has made their name throughout the entire Northwest for their powerful performances, which come across nicely on this release from Underworld Records.
The songs are all Robin Barrett originals, they range from heavy riffs to danceable shuffles. Rhythm is kept steady by drummer Kit Kushmann and bassist Gordon Townsend. There is nice guitar interaction between Barrett and guest Diego Romero on the second track "Drive Me." Nate Miller provides great  sax work on a handful of songs.
The slow blues number "Well Run Dry" finds Dames grabbing at your senses with forlorn spoken delivery opening the piece. With simple backing from the band that sets the tone pace until midway through when Barrett opens up a stinging guitar run and Dames unleashes the intense bitterness of missing her water when the well runs dry. This song is powerful and a definite highlight.
Dames' vocals are also showcased on "Trusted You" again with Barrett's guitar speaking the right notes illustrating how well these two pair with one another. "Shakin' It" displays the terrific rhythm work from Kushmann and Townsend taking control of the song's drive. Barrett takes the lead vocals on "Blind," more bare-boned than the other tracks, again led by the strong rhythm section.
The album closes with the instrumental "Song For Shaman." It is another slow number which features the striking guitar prowess of Robin Barrett. His playing is simply knock-out solid.
Rocket is a defining moment for the Coyote Kings with Tiphony Dames. Well rounded and a listening pleasure, this Rocket's going to be grabbing a lot of attention as it soars its way to blues fans everywhere.
Total Time:  44:02
Mojo Run / Drive Me / Break Free / Well Run Dry / All Tangled Up / Trusted You / Baby's Gone / Shakin' It / Blind / Song For Shaman