Daniel Eriksen
Narrative Boogie
Pzedeco Records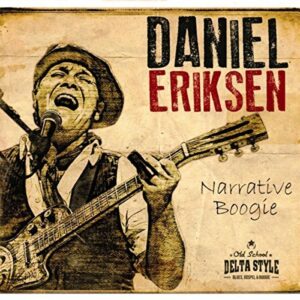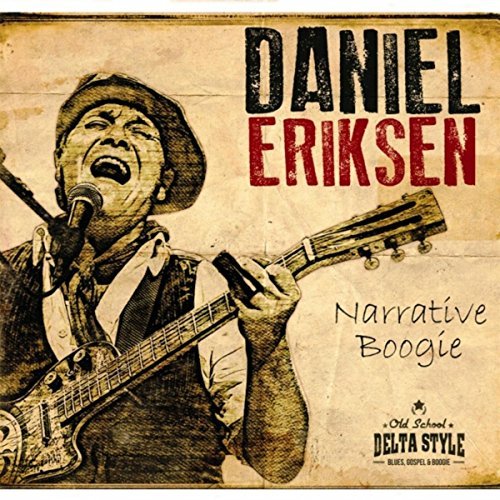 Norwegian bluesman Daniel Eriksen has a free flowing slide style that may bring to mind other notable guitarists like Roy Rogers or John Mooney. He was the second place winner in the 2018 International Blues Challenge in the solo/duo category, performing with a feel that you'd tend to guess came from the hills of Mississippi rather than the Scandinavian land of the fjords.
Of course, Eriksen is no stranger to the real Mississippi, having made several trips there over the years and soaking in the music of the Hill Country and the Delta. On his latest release, Narrative Boogie, he displays just how well he has taken on those sounds. And to make it even a bit more authentic he joins up with Mississippians Bill Abel and Cadillac John Nolden for a couple tunes presented. Several of the tracks also include drummer Stig Sjostrom, with whom he competed in the IBC, and another number offers the vocals of Aisha Joof.
Eriksen is quite at home flowing through songs by T-Model Ford, Son House, Fred McDowell and Paul Wine Jones alongside gospel pieces and his own creative compositions. And his material easily stands up with the classics, with nice pieces such as "Lula Looks Dangerous," the social number "Refugee Boogie" and mostly through the instrumental title track where his guitar actually tells the narrative.
For anybody who questions whether or not musicians outside the United States are capable of creating bona fide blues music, either their own music or reinterpreting the originals, check out Daniel Eriksen. He definitely knows what he's doing.
Total Time: 45:27
Kokomo / Pearline / Lula Looks Dangerous / Refugee Camp Moan / Footprints / Rob & Steal /
Wreck On The Highway / Narrative Boogie / Cut You Loose / My Poor Skinny Pony / The Blood You're Worth / Barrel Of Crabs / 12 Disciples / Blind Fiddler – Bye And Bye I'm Going To See The King