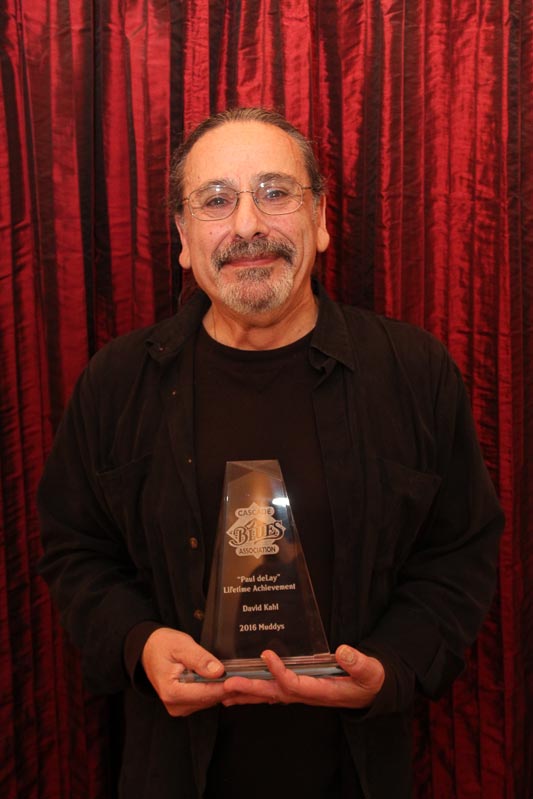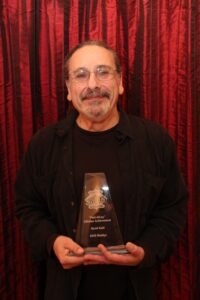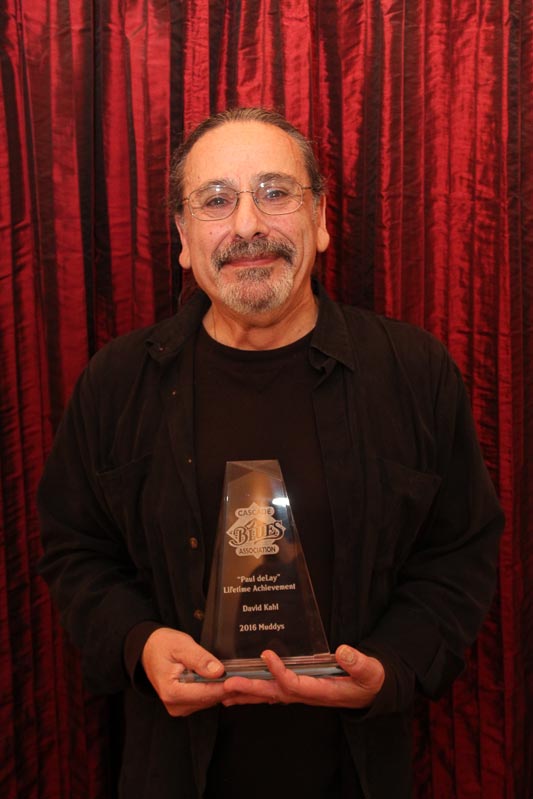 In the past, when anything related to David Kahl has been mentioned on these pages, it's been in third person. This time, I want to speak to you directly, in first person. It's more comfortable and there's really no better way. The last two months have been a whirlwind of mixed emotions for me. What began with open heart surgery transitioned into a bunch of other events, activities, and tasks, notably the benefit at Mekong Bistro that overwhelmed me with gratitude.
Thanks go to Marlena Masterson, for organizing, to her small, but mighty crew of volunteers, to all the performers, including many that had scheduling conflicts, and, most certainly, to all those who supported, through attendance or donations. A big thank you goes to Greg Johnson, who, even with his wedding plans, was gracious enough to MC the event. I also can't express enough gratitude for Coach Jim Hurley and crew. Over the years, these guys have never hesitated to step into the fray, selfless in their commitment to community and to cause. This spirit is strong enough that the event was nominated for a Muddy Award. That's affirmation on top of affirmation.
Speaking of Muddy Awards, thanks for placing me, once more, on the list of nominees. In a town full of remarkable, gifted players, this old guy is honored, yet humbled, by your remembrance. I had started the year expecting to fade away, to be good with it, but the push back has been amazing. Instead of less work, there's been more. Even with a two-month interruption, I've been blessed with a schedule that's the envy of other players. It speaks volumes about this family of musicians that so many were willing to step in, not just for some extra gigs, but for me. To a man, these guys made it clear that they were willing to hold my spot until I was ready – Ben Jones, Randy Monroe, Denny Bixby, Kenny Goldstein, Greg Hyatt, Jim Solberg, and John Mazzocco, among several others. If there was a categorical award for most supportive group of players, it would be bass players.
That said, I've already started my comeback. The doctors have cleared me to work, with some restrictions on weight loads, and it's looking good, so far. A few gigs with Ty Curtis, two successful shows with Junior Watson and Mitch Kashmar, a couple Wednesday nights with Soul Cookin', and Sundays with the Bayou Boyz have given me enough to promise, from October on, regularly filling out my main off night gigs – those noted, adding Mondays at Mekong Bistro with the Bayou Boyz – and every other Tuesday with AC Porter. By the end of the month, I should be back to duties with Chad Rupp and the 1-4-5 jam at the Lair. My weekends will be wide open. A few special shows are expected; they'll be announced when they are confirmed.
In the meantime, just know that I'm probably better than I've been in years, that I'm probably playing better than ever, that I am not finished yet, and that my gratitude is never ending. Hope to see you around so that I can thank you, personally.
https://cascadebluesassociation.org/wp-content/uploads/2016/11/20-Paul-deLay-Lifetime-Achievement-David-Kahl.jpg
799
533
Wendy Schumer
https://cascadebluesassociation.org/wp-content/uploads/2020/06/CBA_Logo-header2-300x66.png
Wendy Schumer
2018-09-26 14:48:30
2018-09-27 14:17:24
David Kahl – Coming Back Strong