Dee Miller Band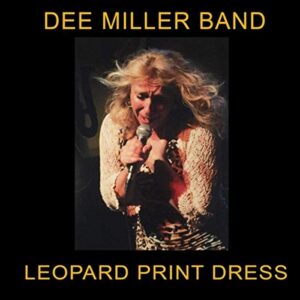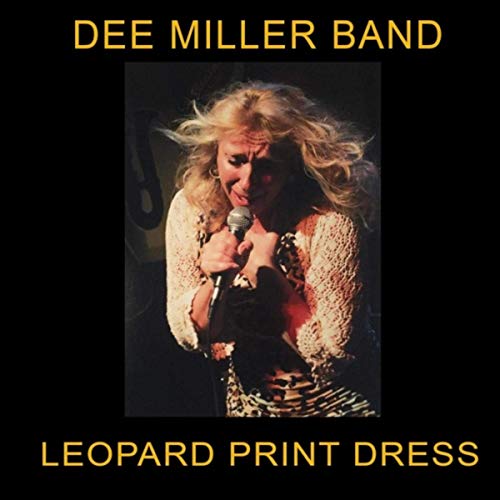 Leopard Print Dress  
Self-Released
By Randy Murphy
With a voice like aged, smoky bourbon and a band one would gladly take to war, Dee Miller's new album, Leopard Print Dress, is a coiled rattlesnake masquerading as a record — with a quick, sweet bite.
This Minneapolis-based band is well known in its native area, and the new record deserves all the recognition it gets. Two tracks stand out: It's probably best not to play the opening cut, "Hot and Sweaty" — a jacked-up, rollercoaster of a tune —  while cruising the freeway; Jesse Muelle's barrel-roll piano you tempt you to speed. And the rough-hewn, dark sensuality of Miller's vocals in "I Sing the Blues" conjures up echoes of Koko Taylor in her prime. Combine that with Steve "Boom Boom" Vandorharr's hypnotic harmonica rifts, and this becomes heady stuff guaranteed to foster some risqué thoughts in "that midnight hour."
The only clunker here is a cover of The Eagles' "Take It To The Limit." Try as she might, Miller's unable to light any fire under this tune — not surprising given the material; most soulless rock ballads, like wet leaves, resist ignition.
Overall, this is intoxicating, dangerous, and visceral music overflowing with first-rate musicianship.
Total Time: 53:57
Hot And Sweaty / Strongest Weakness / Take It To The Limit / Leopard Print Dress / Back In The Saddle / Last Two Dollars / I Sing The Blues / Midnight In Harlem / Black Cat Bone / Steppin'