The Eric Hughes Band
Meet Me In Memphis
Self-Produced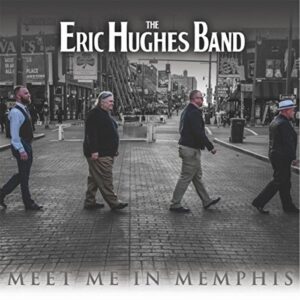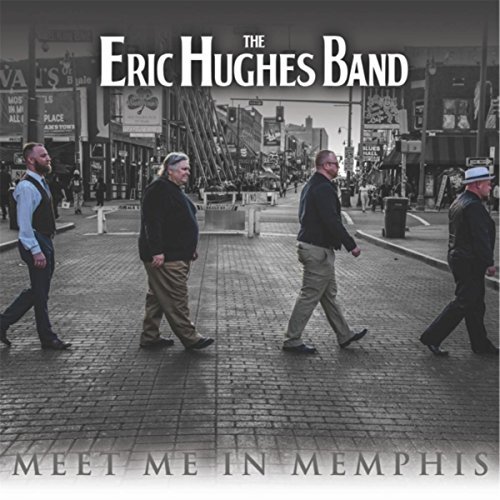 The Eric Hughes Band are long time veterans of the Memphis blues scene and you can find them most any night playing on Beale Street, but they are much more than just another blues band. On their newest release, Meet Me In Memphis, the group shows just how diverse it can be. From rocking to country-fried, this is a band that takes many different approaches to its music and travels them all well. It is something that comes natural for the band reflecting the melting pot of musical styles that the city incorporates. Eric and the boys blend it all masterfully.
Eric has always been a sensational song writer and he proves himself once again with this recording with plenty of highlights. "Meet Me In Memphis" is a love letter to his home town providing images, tastes and sounds of the city like sweet tea, barbecue, blues music and dipping your toes in the Mississippi River. "Roll A Fatty For Your Daddy" is a jumping number that is Eric's answer to both days that have gone good and those that don't. "Must've Left My Heart At Your Place" is a fun and witty piece about relationships that may want to move faster but should be held back a little to avoid falling apart. "Midtown Blues" is a statement about life as a modern day bluesman. And "Believe I'm Going Fishing" praises an activity that anybody of any age can enjoy.
The music behind the band is always at the top of their game, with Eric blowing dynamic harmonica and nice string work on guitar. Walter Hughes on guitar, Leo Goff on bass and Brian Aylor are the backbone behind the band's sound and strength. Chris Stephenson is back on keyboards, Art Edmaiston and Marc Franklin offer terrific horn work, and you can never go wrong with Reba Russell and Susan Marshall providing backing vocals.
Meet Me In Memphis showcases another well-crafted recording for The Eric Hughes Band. And as stated in the opening track "Freight Train Of Pain," "If you don't like the blues, you better get off the track." There's more than plenty to like here.
Total Time: 33:12
Freight Train Of Pain / Meet me In Memphis / Roll A Fatty For Your Daddy / The Day They Hanged The Kid / Here Comes The Boogie Man / Left My Heart At Your Place (For Donna) / Midtown Blues / I'm Knocking On Your Door / Believe I'm Going Fishing