Harvey Brindell
Dark Tales From The Road
Volume 1, Number 2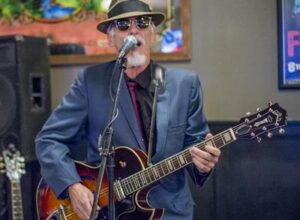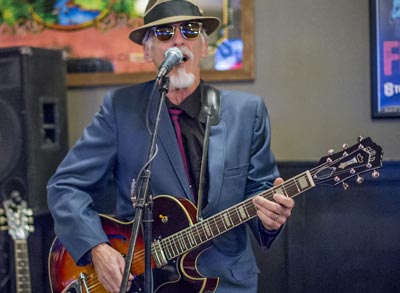 In 1993 we released our first album on the "-ism" label. It was selling in local record stores and we were selling it from the bandstand. Sales were pretty good but the real benefit was not the sales per se but rather the added bookings the band was able to get as a result of having a CD on a record label and actually having a professionally produced album to send out with our promo kit to club owners. We were able to book into regional blues clubs that were stops for many of the national acts coming through the area. Suddenly we were playing Des Moines, Topeka, Kansas City, Raid City, Omaha, and were getting increased local bookings.
We booked into a blues club in South Sioux City. It was a place we had never been before and didn't know if we could get much of a crowd. We did know that they were doing national blues acts. We arrive about 7:30 for a 9:00 gig. The place was in the middle of a dark, cold industrial part of town, We pulled up in front of the place and a couple of us jumped out of the van to go inside and find out where we should load in. As we walked in the front door we were stunned to find a packed room waiting for us to arrive. Standing room only!
We started on time to an enthusiastic crowd that danced, hollered, and jumped around for the whole first set. We played for an hour and took a break. As we stepped down we told the crowd that we were taking a short break but had two more sets of live blues for them. We all stepped out the back door to have a smoke. After about fifteen minutes we decided it was time to go back in. We walked in the back door and found an empty room, save the bartender and one guy sitting by himself at the end of the bar. He yelled out "can you guys play Red House." When we told him we didn't play that song he said "well okay, I gotta go home anyway" and left.