"I Put a Spell on You" – A Tribute to Nina Simone Coming to the Alberta Rose Theatre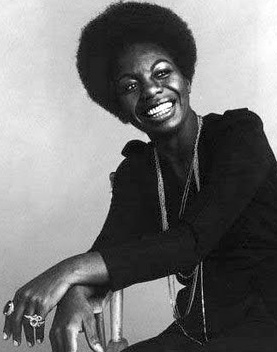 Nina Simone was an amazing human, and her music speaks to the ongoing struggles that face our society. Her controversial voice has been sampled by countless artists, and her life has been examined in multiple documentaries. She survived abuse and battled mental illness. She was a radical civil rights activist, remarkable musician, and force to be reckoned with. This music is powerful, inspiring, uplifting, and exciting.
Muddy Award Hall of Fame vocalist LaRhonda Steele, backed by The Adrian Martin Sextet, will showcase a historical musical journey into the music of Nina Simone. Adrian Martin is an internationally-recognized guitarist who plays a searing hybrid style that bridges blues bawling, jazz sophistication, and classical technique. This sextet, along with Steele and Martin, includes Mark Steele on keyboards, Leah Hinchcliff on bass, Mike Snyder on drums, and Michelle Medler on saxophones
Alberta Rose Theatre, 3000 NE Alberta Street. Saturday, March 9, 8:00 pm. $20.00 advance at Ticketbisquit.com, $24.00 at the door. Minors okay when accompanied by parent or guardian.