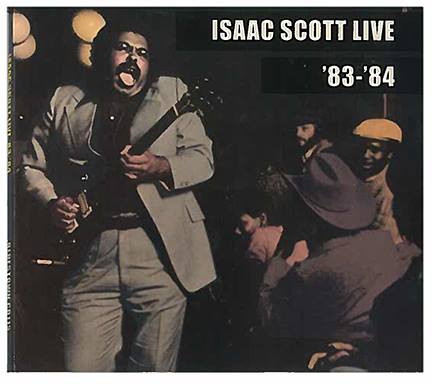 Isaac Scott Live '83-'84
Bluestown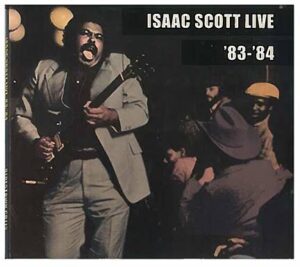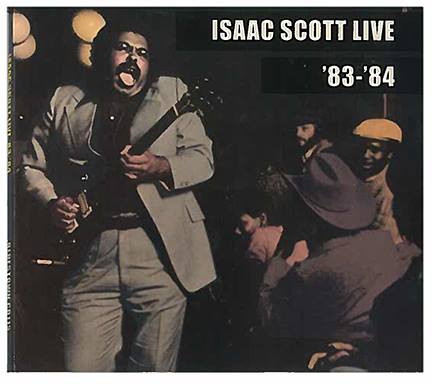 It has been a little more than sixteen years since Isaac Scott passed away in November 2001 at the age of 56. The Northwest icon long held a prominent position as one of the absolute best bluesmen of the region. Hailed as the King of the Blues in Seattle, his guitar work and voice that blended his roots in blues, gospel, and soul were quite distinctive and recognizable, and sometimes he may even slip in a little keyboard work on the Hammond. The man was adeptly skilled and learned in the music and its history.
Sadly, Scott only recorded a small number of albums during his lifetime and appeared on one live compilation. A live performance was released back in 2008 appropriately titled Posthumous Blues Live, but when it comes to someone who was so instrumental in crafting the Northwest blues scene, his musical legacy is unfortunately lacking. That is why whenever something new is discovered and released, it is cause to celebrate.
Steve Bailey, a harmonica player who has carved out his own respected career leading his own bands, worked as a member of Scott's band, too. Recently he went through about 80 hours worth of performances that he recorded directly on the stage at shows from 1983 and 1984. Compiling these tracks, he selected what he felt were the best recordings from the dates that took place at The Fabulous Rainbow, Larry's Greenfront, and at a private wedding, releasing them under the name Isaac Scott Live '83-'84. Though the sound may not be perfect, it does capture the magnificent guitar playing that Scott so mightily displayed at every one of his shows. All you need to prove this case is to listen to the opening notes on BB King's "Don't Open The Door." Scott nails it to perfection and his vocals are rich and spot on. It's just a precursor for what comes along after. Among the songs offered aside from BB King are outstanding pieces written by the likes of Albert Collins ("Get Your Business Straight," "Ego Trip"), Howlin' Wolf ("Who's been Talkin'"), Willie Dixon ("Built For Comfort"), Jimi Hendrix ("Red House") and Tom McFarland ("Goin' Back To Oakland").
And when it comes to the band playing alongside Scott, they're first class and putting it all together. Steve Bailey not only delivers on harmonica, but throws in some slide guitar, too. Mark Oslund paces Scott's lead guitar lines on rhythm guitar while Ric Howell's drums and Tony Thomas on bass are sensational keeping the beat moving.
It's too bad that Isaac Scott was not fond of touring, perhaps he had his fill while still a playing guitar with the gospel group The Blind Boys of Mississippi as a teenager. But for what the rest of the country/world missed out upon, we were truly blessed to have one of the best right here in the Northwest. Gone too soon, but with recordings like these his work will live on. Simply put, this is one that anybody fortunate to have witnessed Isaac Scott live will want and for those who need a little blues education from our corner of the world it's a great resource to listen in.
Total Time: 1:19:00
Don't Answer The Door / Wrapped Up In Love / The Thrill Is Gone / Dust 'Em / Pontiac Blues / Red House / Get Your Business Straight / Built For Comfort / Baby Please / Same Old Blues / Who's Been Talkin' / Goin' Back To Oakland / Ego trip
https://cascadebluesassociation.org/wp-content/uploads/2017/12/Isaac-Scott-CD-cover.jpg
384
432
Wendy Schumer
https://cascadebluesassociation.org/wp-content/uploads/2020/10/CBA_Logo_top_main.png
Wendy Schumer
2017-12-25 19:00:55
2017-12-30 11:11:13
Isaac Scott