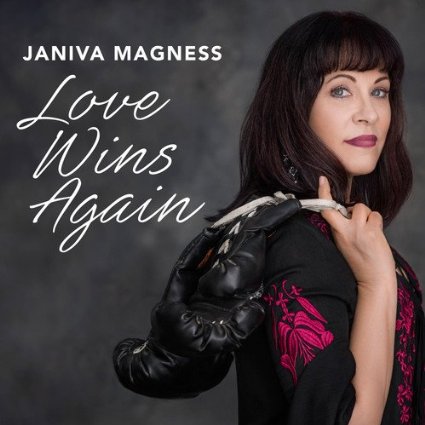 Love Wins Again
Fathead Records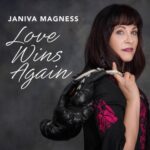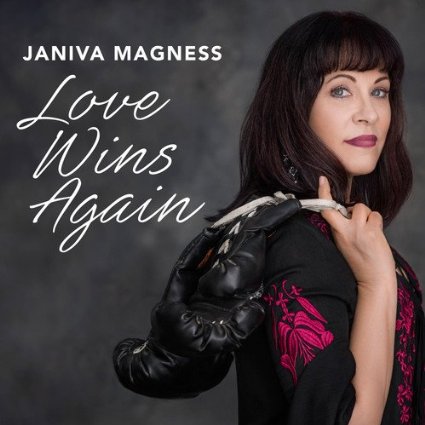 Janiva Magness continues with her tales of love and its power and pain on her latest disc Love Wins Again. Her songwriting is personal and full of imagery that can only be reflected through experience. Happy or sad, Janiva draws us into her lyrics and as we have seen in the past she can show us the skeletons in the closet or the over-abundance of happiness she has found through true love. For Love Wins Again she is joyfully taking us on the latter of those two directions.
It is clearly evident in tracks like "When You Hold Me" or "Say You Will" that her new-found love fills her life. She bares her soul to everybody to see that she has discovered the feeling that she felt may never come her way again.
But there is often pain through love, too, and she has not forgotten how that emotion can still hold true from the past, as she lets us in within "Just Another Lesson" or "Moth To A Flame." The attraction may have been there, but was it only one-sided? Was it really that easy to push away?
Funkified "Your House Is Burnin'" has an upbeat flare starting out that is quite James Brown-like, right down to the opening "Get up!" But even here she speaks of coming to terms and starting again, "You have to rise on up if you care."
The lone cover on the album is John Fogerty's "Long As I Can See The Light." In Janiva's hands it is beautifully rendered and flows evenly with the theme of the entire album.
"Who Will Come For Me" closes the disc and allows us to enter Janiva's thoughts about what is ahead of us. When all may be lost, when we've aged and we're no longer as young as we once were, who is it that will be there for us?
Love Wins Again follows suit with Janiva's previous outing, Original. This is solid material, an exceptionally crafted collection that is meaningful, touching emotional and honest. Janiva Magness and Dave Darling have become one of the foremost songwriting teams working today. Love Wins Again easily ranks amongst the best recordings of the decade, in the blues or any other genre hands down.
Total Time: 43:04
Love Wins Again / Real Slow / When You Hold Me / Say You Will / Doorway / Moth To A Flame / Your House Is Burnin' / Just Another Lesson / Rain Down / Long As I Can See The Light / Who Will Come For Me
https://cascadebluesassociation.org/wp-content/uploads/2016/05/Janiva-Magness-CD-cover.jpg
425
425
Wendy Schumer
https://cascadebluesassociation.org/wp-content/uploads/2020/10/CBA_Logo_top_main.png
Wendy Schumer
2016-05-25 13:17:58
2019-11-03 10:31:02
Janiva Magness