Jimi Hendrix Tribute Returns to Blue Diamond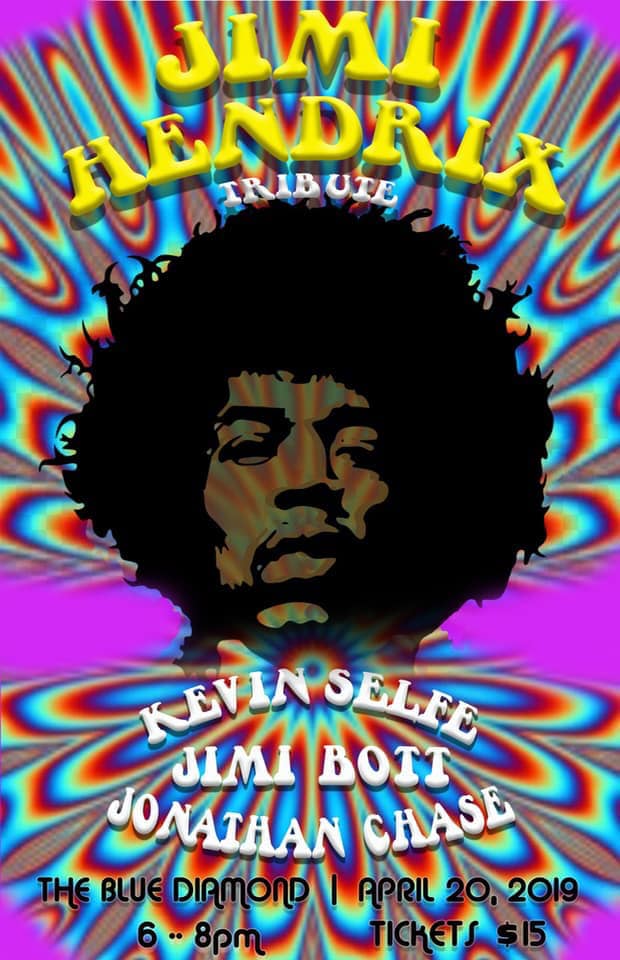 Jimi Hendrix may just be the most celebrated guitarist of all time and has been the subject of numerous studies by guitarists who have been woodshedding his music for more than fifty years. Tributes to the legend have always been popular and when pieced together by the right people fans request repeat performances. That is exactly the case when Kevin Selfe, Jimi Bott, and Jonathan Chase decided to put together their own showcase of Jimi Hendrix's music. Together they form a formidable trio that is perfect for the powerful sound originally created by the Jimi Hendrix Experience. Since their first performance people have been requesting an encore show and they took note, scheduling just such a show this month.
The Blue Diamond, 2016 NE Sandy Blvd. Saturday, April 20 at 6:00 pm. $15.00 in advance at Bluediamondpdx.net and at the venue's bar.