Julie Amici and Dean Mueller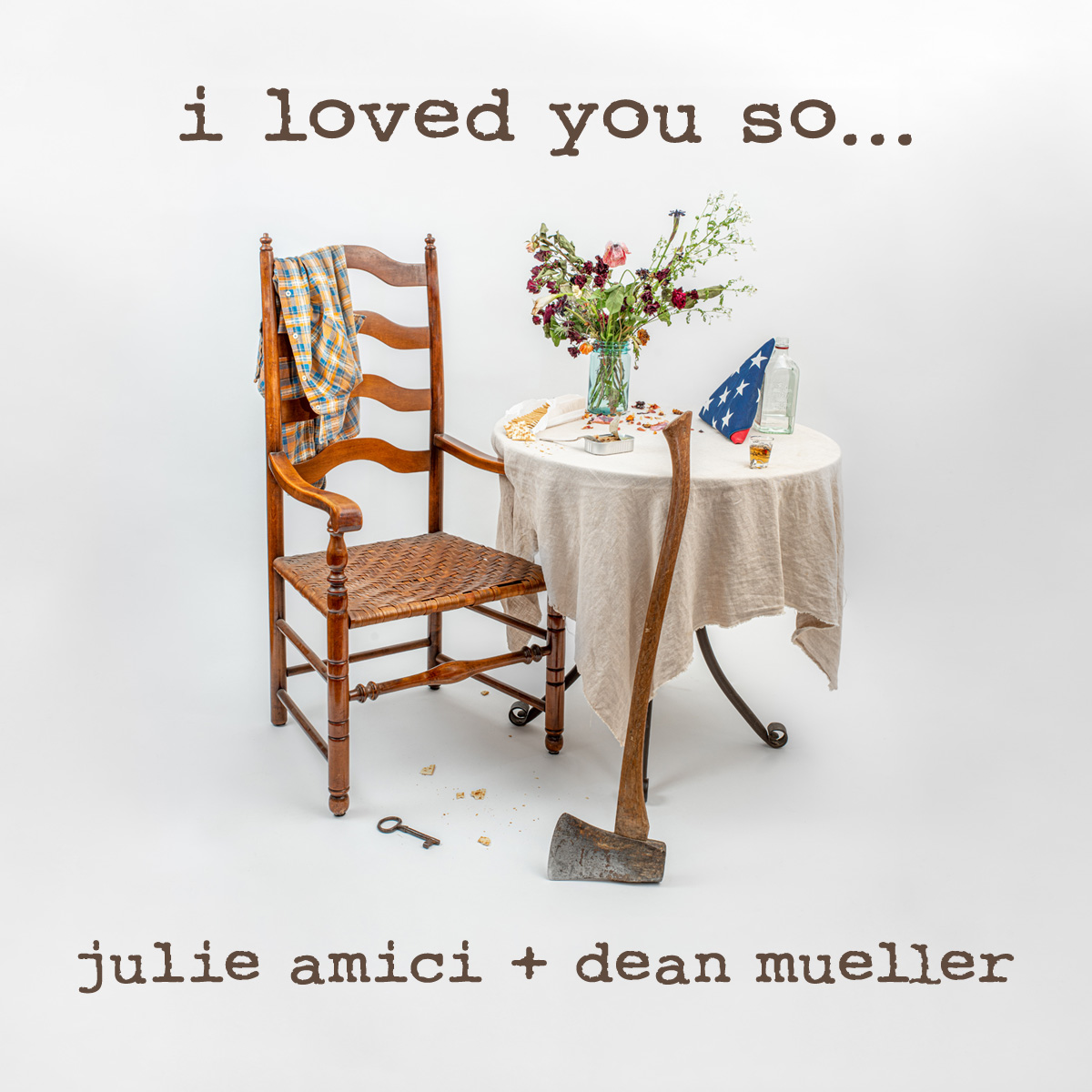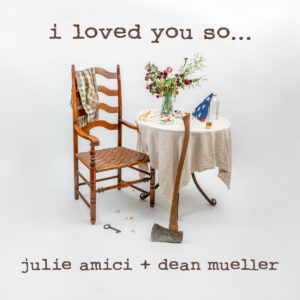 I Loved You So
Self Released
By: Missi Hasting Baker
I Loved You So is a charming (and welcome) foray into country blues by Portland-based duo Julie Amici and Dean Mueller.  The collection represents gorgeous collaborative songwriting by a couple already well-known for Julie's dulcet tones and Dean's Motown-driven bass sensibilities.  But this album digs deeply into their roots, spanning a variety of genres while remaining cohesively defined by the guitar stylings of Mueller, Thad Beckman, Alan Hagar, Chris Carlson, and Mike Gamble.
Their new songs venture into an Americana atmosphere that is both comfortable and intimate.  "Blind Beaulah," an ode to the wisdom of a southern godmother, travels down the long lost highway with Thad Beckman riding shotgun with his smooth Nashville sound.  The track is followed by "Turn the Key," where Chris Carlson's urgent and elegant lead guitar licks supply background for Mueller dark storytelling.
A standout of the collection is its title track, "I Loved You So," a cleverly constructed and instantly catchy song that highlights the distinct whimsy and sense of humor that punctuates the couple's real life.  "Daddy," a tribute to Julie's father, brings to mind Roseanne Cash or The Mandrell Sisters in their heyday.  Amici's vocals have never been more versatile; her ability to deliver a wide scope of emotion is demonstrated throughout the album. Her purity and wholesomeness is masterfully woven with sensuality in Hot in the City.
Total Time: 40:50
Flannel Shirt / Daddy / Hot In The City / I Loved You So / Blind Beulah / Turn The Key / Faces In Things / I Wanted You / Frame It On The Wall / Sardines And Saltines / Read Through Tears
https://cascadebluesassociation.org/wp-content/uploads/2019/07/Julie-Amici-Dean-Mueller-CD-cover.jpg
1200
1200
Greg Johnson
https://cascadebluesassociation.org/wp-content/uploads/2020/10/CBA_Logo_top_main.png
Greg Johnson
2019-07-26 17:22:04
2019-08-01 09:20:06
Julie Amici and Dean Mueller