King Louie's Blues Revue
Live At Riverhouse Jazz
Shoug Records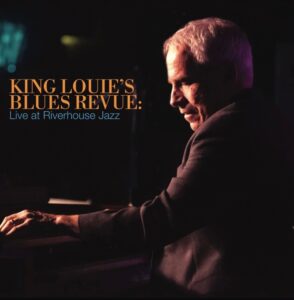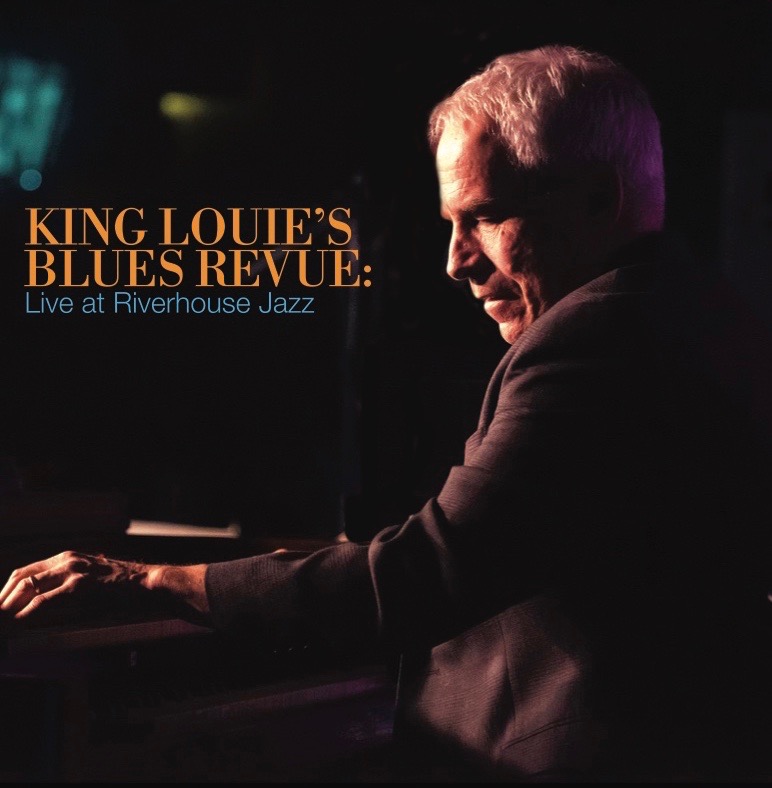 When jazz promoter Marshall Glickman began bringing King Louie's Blues Revue to Bend for the Jazz at the Oxford series he never felt that the act would become so popular that he'd be booking the performance for subsequent years following. King Louie, aka Louis Pain, had been tasked with putting together an all star line-up for the series that proved to be quite the successful formula and when you consider the talent of friends that he has to chose from how could he possibly go wrong.
Glickman began a new series this past year held at the Mt Bachelor Riverhouse Jazz and once again he turned to Pain for another stellar grouping, and boy did he ever put together something truly magical. Three gifted vocalists in Andy Stokes, LaRhonda Steele, and Lisa Mann who also holds down the bass duties for the group. Pain manned the keys, while Peter Dammann brought his guitar, Edwin Coleman III powered the beat on drums, and Danny Armstrong and Renato Caranto supplied horns. With that band and those voices this is surely a wow factor!
Recorded this past March, the vocalist trade leads covering mostly a conglomeration of soul and blues classics originally performed by the likes of Marvin Gaye, The Isley Brothers, Little Milton, BB King, Willie Dixon and more. The magic is certainly in high focus as the vocalists combine with one another on numbers like Lisa Mann's "Two Halves Of One Broken Heart," "Me And Mrs Jones" the soul masterpiece from Billy Paul with Stokes and Steele pairing up beautifully. Steele is also a highlight with her take on "Full Growed Woman" and nobody pulls off Marvin Gaye quite as nicely as Andy Stokes as he covers "Let's Get It On."
Live At Riverhouse Jazz is one of those exciting moments on stage where everybody is bringing their best and then some. If you have attended one of these shows you're going to smile at the memories retained from being there. For those who have not, this is going to be the next best thing until you can make it to one yourself. Mr. Glickman has found something that must be repeated over and over again. It sells out quicker every year, so it is a tradition well worth continuing.
Total Time: 55:46
She's Looking Good / It's Your Thing / Two Halves Of One Broken Heart / Full Growed Woman / Doin' It To Death / Let's Get It On / I Just Wanna Make Love To You / Me And Mrs Jones / Rock Me Baby / The Blues Is Alright / bonus: Trombone Duel