Lake Theatre Slates Award Winning Blues Troubadour Doug MacLeod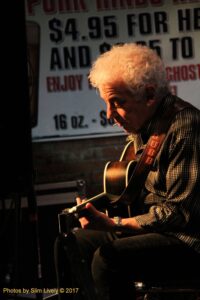 Doug MacLeod is known for his superb songwriting, guitar wizardry, warm soulful vocals, wit, and unforgettable live performances. At the heart of Doug MacLeod performances lies his knack for storytelling and bringing characters — from the faceless to the legendary — to strikingly real life. A multi-winner of the Blues Music Awards, MacLoed's performances are unforgettable and draw the audience to the edge of their seats with his social observations or cause them to hold their bellies with laughter after hearing his numerous humorous tales that often end with a heartening lesson to consider.
Lake Theater & Café, 106 N State St., Lake Oswego. Monday, May 13, 7:00 pm. General admission tickets can be found at Laketheatercafe.com for $15.00 (VIP tables are sold out). All ages.