Leo "Bud" Welch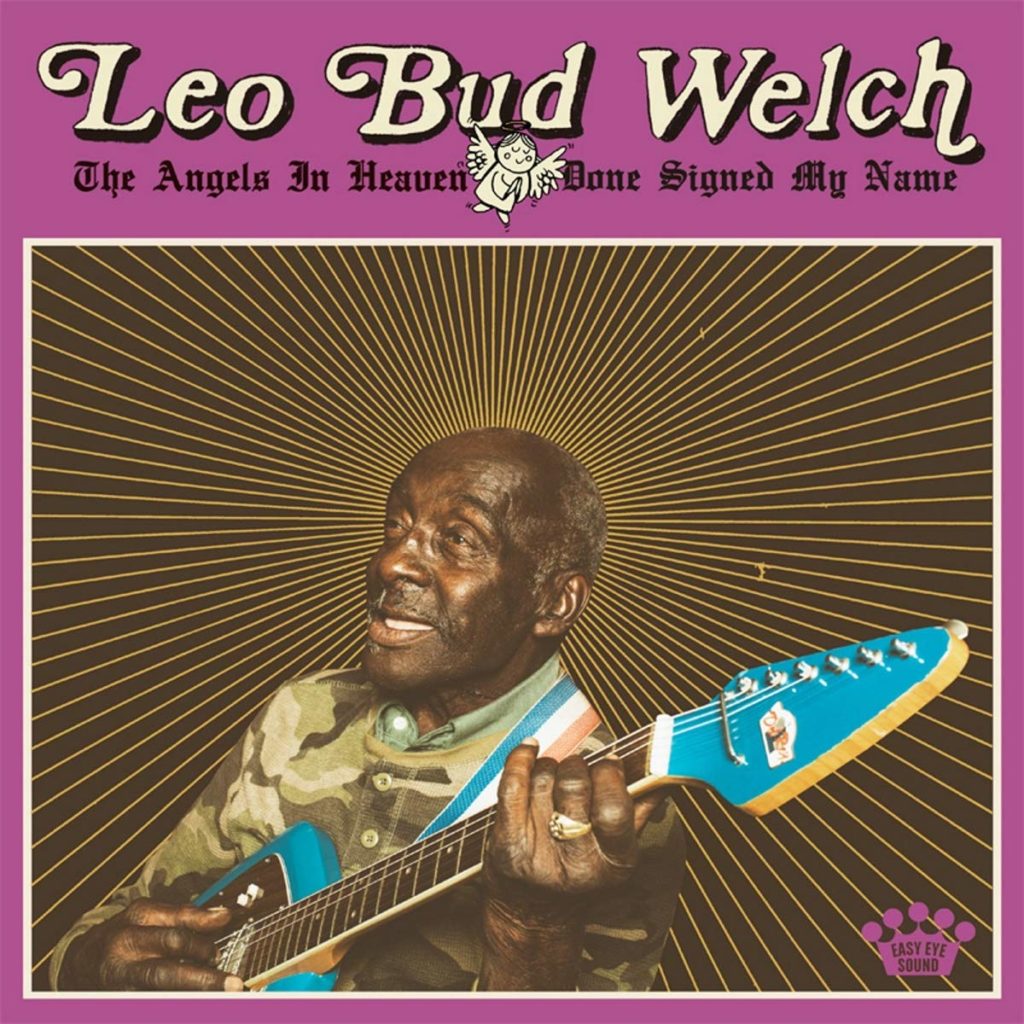 The Angels In Heaven Done Signed My Name
Easy Eye Sound
Though Leo "Bud" Welch had performed most of his life, he truly didn't find recognition outside of Mississippi until he released his first recording, Sabougla Voices, in 2014 at the age of 81. His musical style has always been gospel blues, as easily noted with the title of his latest release The Angels In Heaven Done Signed My Name.
Welch traveled from Mississippi to Nashville to record the album with Dan Auerbach of The Black Keys and his current band The Arcs. The tracks were all recorded live and cover a number of well-known selections such as Blind Willie Johnson's "Jesus Make Up My Dying Bed," "I Want To Be At The Meeting" and "Don't Let The Devil Ride." Like many of his contemporaries from the North Mississippi Hill Country and Delta area, Welch's approach is the traditional for the most part, basic guitar and vocals, but often takes on a little livelier step in rhythm as on "I Come To Praise His Name" or "Let It Shine" backed by organ and steel guitar. He is a musician whose name belongs next to the likes of Fred McDowell, Junior Kimbrough, RL Burnside, and Jimmy "Duck" Holmes.
Unfortunately, not long after making this recording Welch passed away. But apparently there were some thirty tracks done during the sessions, only of which ten appear here. So just maybe we're not done hearing more from this late to be discovered master. The Angels In Heaven Done Signed My Name is a disc that shines at bringing the traditional with the modern.
Total Time: 26:09
I Know I Been Changed / Jesus Is on the Mainline / Don't Let the Devil Ride / I Come to Praise His Name / Walk With Me Lord / Right on Time / I Want to Be at the Meeting / I Wanna Die Easy / Let It Shine / Sweet Home