Marina Crouse & The Ben Rice Band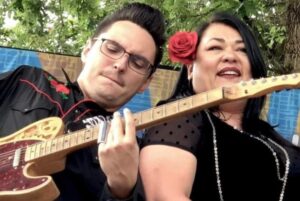 Marina Crouse is one of the most notable talents on the San Francisco/Bay Area music scene. Her early classical training is reflected in her powerful and versatile vocal style that creates a genuine excitement in every performance. Blessed with an incredibly expressive voice early in life, Marina Crouse applies her distinctive talents to a wide range of material while delivering an emotional authenticity that consistently cuts deep. She gained a lot of attention locally when she performed at last summer's Waterfront Blues Festival, so many fans will be looking forward to her return this month as she joins local guitar hero and three-time Blues Music Award nominee Ben Rice and his band for what is certain to be an exciting and memorable night of blues.
Catfish Lou's, 2540 SW Fallbrook Pl, Beaverton. Thursday, January 9, 8:00 pm.