May Membership Meeting, Now at The East Portland Eagles Lodge
Welcome to our new home as we move into The East Portland Eagles Lodge. And to start our path in the right direction of offering superb blues performances, we're delighted to bring two great sets that are guaranteed to set the right pace of things to come.
Starting off will be a magical pairing of John Bunzow and Albert Reda, two highly successful artists with a wealth of history behind them.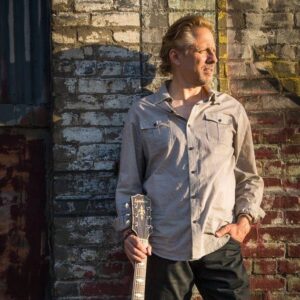 It is John Bunzow's mix of eclectic musical influences – meldling blues, country, rock and even jazz – that have helped establish him as an original artist of heartfelt depth, substance and style. He's as likely to draw on his love of the music of scuffling barroom bard Tom Waits, as he is the smooth R&B and soul of Marvin Gaye, the iconic folk wisdom of Bob Dylan, James Taylor, Ry Cooder or the blues of Albert King.
After beginning his musical career in the Northwest scene playing in popular all-original bands Cowboy Angels and X-Angels for over two decades, John set his sights on songwriter heaven, Nashville. Scoring both a songwriting contract with EMI Nashville/Famous Music and a recording contract with Liberty/Capitol Records, he quickly found his services in big demand with Nashville recording artists and had the opportunity to write for and perform with some of country and rock music's biggest names.
But as Nashville and country music trends shifted away from salt-of-the-earth working singer-songwriters , Bunzow returned to Portland, Oregon where he continues to hone his sizable talents. He's found old fans and new ones as he tirelessly tours Northwest nightclubs, concert halls, festival stages, casinos, wineries and resorts playing original cuts and creating music that touches the heart of anybody who's ever raised a little hell on a Saturday night, or felt the pangs of love gone bad.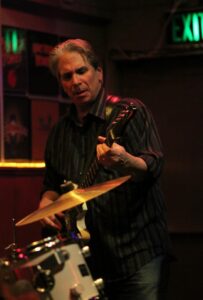 Those familiar with the Pacific Northwest music scene need little introduction to Albert Reda. Over the years he has received numerous awards while supporting artists of all stripes playing his bass, piano, and singing.  He has been honored by the Cascade Blues Association 11 Muddy Awards and Hall of Fame status for his basswork.
Reda moved to Portland from San Francisco 25 years ago and has since performed alongside a variety of musicians such as Terry Robb, Duffy Bishop, Lloyd Jones, Bill Rhoades, Robbie Laws, The Shanghai Woolies, John Bunzow and many others. A much in-demand session artist, he has released two solo recordings, continues to play with many of Portland's finest musicians and singers, and spends his days on his teaching practice, working primarily with students of elementary school age.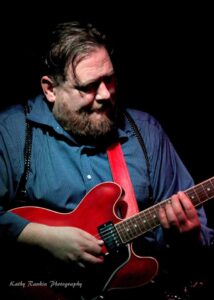 The second set of the night brings the Tom Gilberts Band. You will not find a more enthusiastic music lover than Tom Gilberts. It is his passion and obsession. It is from this perspective that he approaches his writing, performance and production – the pure joy of it. A multi-instrumentalist playing guitar, bass (electric and upright) and cello, his music influences and interests are widely varied and have no real bounds. They range from blues, jazz, art rock, avant guard, shoe gaze, pop, blues, rock, country to metal. His guitar focus has been on improvisation, and his influences are myriad. Classically trained, he has performed with the OSU Symphony Orchestra, The Mavens, Sweet Honey Dijpon Jazz Band, Nicole Campbell, and most recently with Franco Paletta & The Stingers.
A board-certified physician specializing in Internal Medicine as a profession, music has also captured his interest, passion and love. He has recorded three albums, with his most recent the critically-acclaime Grit. Joining Tom for his Cascade Blues Association debut will be longtime local jazz ace Wade Kirtley on Hammond B-3, drummer and vocalist Brian Foxworth who is a inductee of both the Oregon Music and Cascade Blues AssociationHall of Fames, and Joe Aloia who holds a master in music and teaches guitar and bass at various schools will be on bass.
The East Portland Eagles Lodge, 4904 SE Hawthorne Blvd. 7:00 pm. Free for CBA members, non-members $5.00. All ages are welcome.