Melody Guy – Dry The Rivers – MFG Records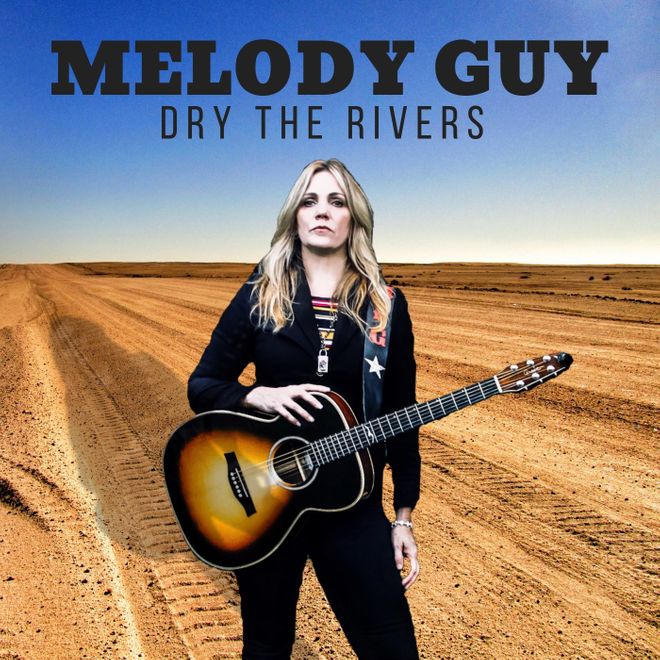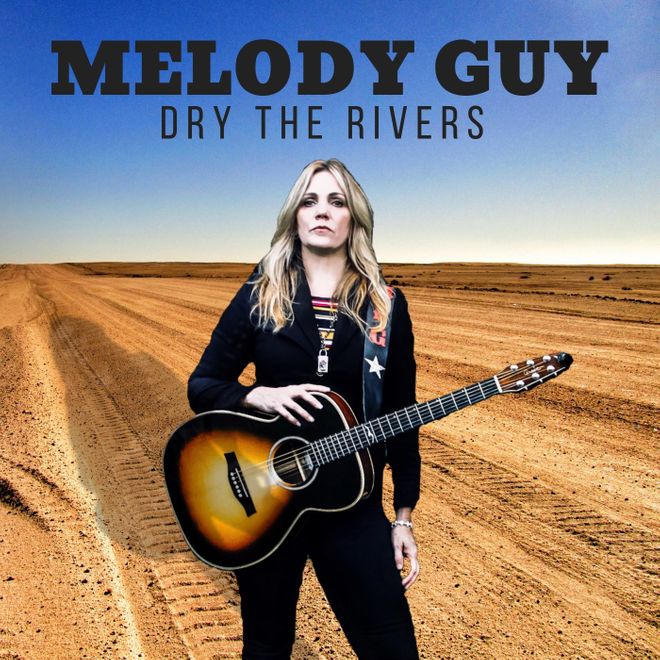 By Jamey Winchester
"What kind of music do you play?" Native Oregon Singer and Songwriter Melody Guy fields that question often, and her new album, Dry the Rivers, answers that question nicely: "American music."
Very seldom do I experience a personal connection with a particular song, let alone an entire album, but perhaps it's my friendship with Melody that forces me to be more attentive of her musical skills and flowing, finely-crafted performances.
I challenge anyone to sort her latest CD into a particular genre. Sure, purists of various styles, from country to bluegrass to Rock, may grouse, but Melody showcases a command of many different musicals schools, and attempting to group her into one in particular is futile.
From that first track, "Tangible Love" to the very last, "Shadow" Melody Guy's musical train travels as fast as she does while touring through every small town in America. As one of the last troubadours, seldom is there an entertainer in any field that is as genuine, or as transparent as Melody Guy.
I recommend this album to everyone who can't feel the waves of joys and pain long forgotten any longer; it will remind you of why we listen to music. Without a doubt, her music will always be close to me.
https://cascadebluesassociation.org/wp-content/uploads/2019/08/Melody-Guy-DryDry-the-Rivers.jpg
660
660
Greg Johnson
https://cascadebluesassociation.org/wp-content/uploads/2020/10/CBA_Logo_top_main.png
Greg Johnson
2019-08-28 18:32:38
2019-08-28 13:47:41
Melody Guy – Dry The Rivers – MFG Records