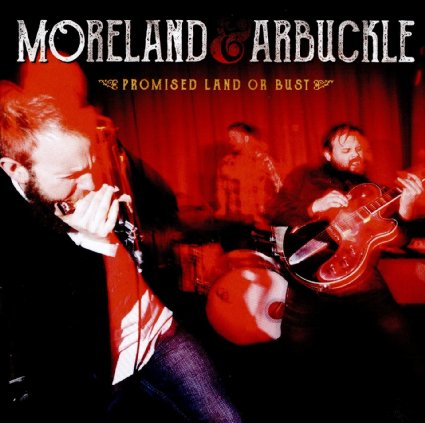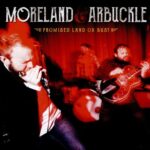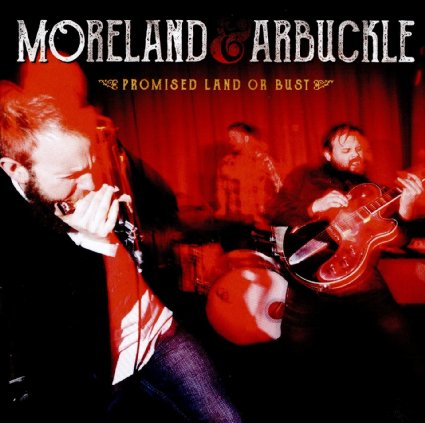 Promised Land Or Bust
Alligator Records
Band co-founder and guitarist Aaron Moreland describes Moreland & Arbuckle as "gritty blues and roots rock from the Heartland." Hailing from Wichita, Kansas, they couldn't be more centrally located in America's Heartland and they've developed their own unique sound that could also be viewed as Kansas Hill Country (with apologies to Mississippi for the term). Influenced by artists stemming from Mississippi like Junior Kimbrough and RL Burnside, alongside Chicago legend Hound Dog Taylor, a hint of The Black Keys and even a slight dose of punk, the trio takes raw energy and blends it with clever lyrics inserted with their own reflections and perhaps an occasional touch of humor. And as the years roll forward, this band consistently gets better.
Moreland & Arbuckle's latest release, Promised Land Or Bust, is their seventh recording and their debut on the Alligator label. They're the perfect mix for the label who have been at the forefront of exposing new acts and sounds as well as developing established artists to an even higher plateau. The band brought back renowned producer Matt Bayles who helmed their previous release 7 Cities. Bayles also contributed his own playing on a couple tracks on guitar and keyboards. Alongside Aaron Moreland's exceptional guitar work on electric, acoustic and cigar box, Dustin Arbuckle's harmonica, and Kendall Newby's drums, the album also features guests Scott Williams on keys and Mark Foley on bass.
Promised Land Or Bust is filled with tunes that tell the tales of a variety of unsavory characters. The lowest of society ("Mean And Evil"), the cheaters and betrayers (Long Way Home"), jealous lovers who take things to the extreme ("Hannah"), and other people that should be avoided at all costs. It's greasy and often filled with sexual tension and strutting ("When The Lights Are Burning Low"). And the music delivers in spades! Listen to the intensity of the guitar and harmonica pairing on Slim Harpo's "I'm A King Bee" and the cover of fellow Kansas native Lee McBee's "Woman Down In Arkansas" is exemplary or spot on target.
When people speak of how music must evolve to bring in newer audiences then Moreland & Arbuckle just may be the group to best display exactly that. They began following the patterns of those who influenced them, but they've expanded into their own sound that reflects Americana and roots music's new directions, but still maintain their true base in the blues. Powerful and magnificent, Promised Land Or Bust is another winning disc from Moreland & Arbuckle.
Total Time: 39:01
Take Me With You (When You Go) / Mean And Evil / Hannah / When The Lights Are Burning Low / Woman Down In Arkansas / Mount Comfort / Long Did I Hide It / Waco Avenue / I'm A King Bee / Long Way Home / Why'd She Have To Go (And Let Me Down)?
https://cascadebluesassociation.org/wp-content/uploads/2016/06/Moreland-and-Arbuckle-CD-cover.jpg
423
425
Wendy Schumer
https://cascadebluesassociation.org/wp-content/uploads/2020/10/CBA_Logo_top_main.png
Wendy Schumer
2016-06-25 08:07:03
2016-06-25 16:57:05
Moreland & Arbuckle