Myles Goodwyn
Myles Goodwyn And Friends Of The Blues
Linus Entertainment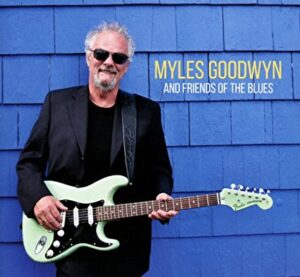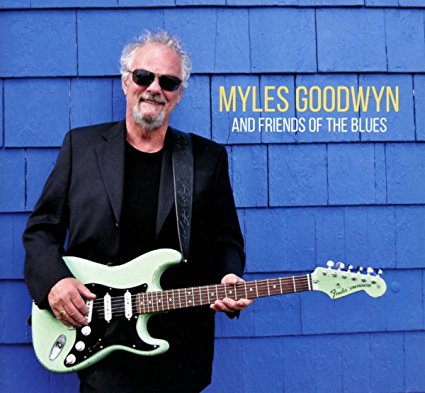 For some musicians, the blues is a life-long passion that just seems to slip between their fingers as they work in another musical genre. That is the case with Canadian Music Hall of Fame member Myles Goodwyn. Falling in love with the blues in the 1960s, it's always been a genre he wanted to record, and he's been writing blues numbers for years. But working with the highly successful rock band April Wine, Goodwyn's songs were likely not going to be recorded by that band — they just didn't fit their mold.
But Goodwyn kept his personal dream alive and has now put together a collection of those songs that he has been writing over time and brought together some recognized musicians that are best known as being blues artists to help him lay down his tracks. On the album, Myles Goodwyn And Friends Of The Blues, Goodwyn sings and plays guitar and keyboards. He also composed all the tunes on the album but Jesse Winchester's "Isn't That So." Joining him are keyboard masters Kenny "Blues Boss" Wayne and Bill Stevenson, and a slew of guitar players including Frank Marino, Rick Derringer, Amos Garret, David Wilcox, Jack De Keyser, and fellow April Wine bandmate Steve Segal.
The tracks can go from rocking (as you'd expect) on a number like "Last Time I'll Ever Sing The Blues" to slower pieces like "It'll Take Time To Get Used To." For Goodwyn, he is drawn to the blues because not only does he state that the music is vital, but it's passionate, heartbreaking and even humorous, as displayed in songs like "I Hate To See You Go (But I Love To Watch You Walk Away)," "Tell Me Where I've Been (So I Don't Go There Anymore)" or "I'll Hate You (Till Death Do Us Part)." "All of this drew me to make this album, like a moth to a flame," he explains.
Listening to the album it is obvious that Goodwyn has a love for the blues. He brought the right group of people to help him out to make it more authentic as he wanted his songs to sound. There may be a lot of rockers out there today who feel that they may be able to cash in by doing a blues recording, but with Myles Goodwyn he legitimately has wanted to do something like this his entire life. It is a well-done album that is far from the music he has been associated with and received so much acclaim for in the past. This is fulfilling his dreams and doing it right with justice.
Total Time: 48:33
Hate To See You Go (But I Love To Watch You Walk Away) / Isn't That So / It'll Take Time To Get Used To / Tell Me Where I've Been (So I Don't Go There Anymore) / I Ain't Gonna Bathe In The Kitchen Anymore / I'll Hate You (Till Death Do Us Part) / Good Man In A Bad Place / Brand New Cardboard Belt / Willow Tree Blues / Last Time I'll Ever Sing The Blues / Nobody Lies (About Having The Blues)