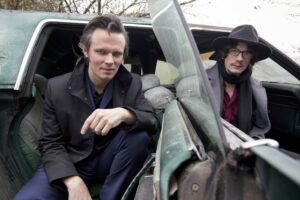 The 4 Peaks Music Festival was born as a musical vision of four friends and for the past twelve years has evolved and grown. Striving to keep the festival experience as intimate and friendly as possible, they have brought great national, regional, and local acts to Central Oregon to create a community of artists and attendees. The music is an eclectic mix featuring roots musicians covering the realm of blues, jazz, bluegrass, folk, rock, and everything in between.
This year's line-up will host many well-known performers, including the popular blues-rock act, the North Mississippi All-Stars, who'll bring their mixture of traditional Hill Country blues, trance blues, and rock to the Bend area. Other acts highlighting the festival include Scott Pemberton, Nahko and Medicine for the People, Poor Man's Whiskey, Greensky Bluegrass, The Brothers Comatose, Mother Hips, Molly Tuttle, and much more.
The 4 Peaks Music Festival happens at the Stevenson Ranch, 21085 Knott Road in Bend, Oregon, Thursday, June 21 through Sunday, June 24. Ticket packages start at $25.00 for Sunday and go up to $900.00 for the full four days with accommodations in a furnished yurt. Check out the website 4peaksmusic.com for further information.