North Mississippi Allstars
Prayer For Peace
Songs of the South Records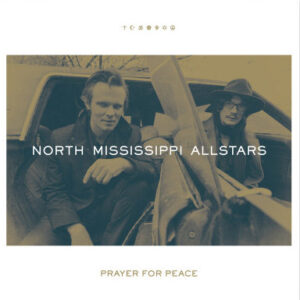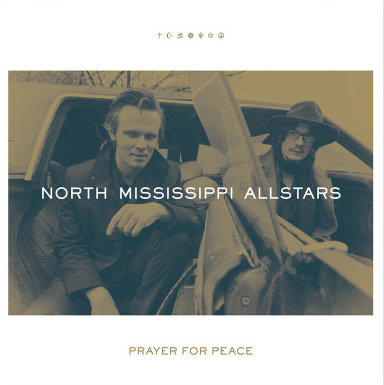 Prayer For Peace finds the North Mississippi Allstars returning with their first new recording since 2013's World Boogie Is Coming. The brothers Dickinson — Luther and Cody — continue to produce their raucous and true-to-form take on the regional music they grew up with. They're also still bringing exciting new life to the older material they offer as well as their own originals that keep the sound fresh and alive.
The album was recorded in a number of studios across the South, with five of the eleven tracks helmed under the watch of the legendary Boo Mitchell at Royal Studios in Memphis. The material throughout is mostly covers from Mississippi greats like Fred McDowell, Junior Kimbrough and RL Burnside, plus the Memphis Jug Band's classic "Stealin'" written by Will Shade and a couple traditional numbers, all reworked in the North Mississippi Allstars' fashion.
As usual, the brothers are spot on with their presentation. Luther's guitar work is always stellar and Cody offers a variety of instruments (drums, piano, synth bass). They're joined by a host of long-time friends and collaborators including Danielle Nicole on bass and vocals on "You Got To Move," guitarist Kenny Brown on "Run Red Rooster,"Sharde Thomas offering fife and vocals on "Prayer For Peace" and former Allman Brothers Band member Oteil Burbridge playing bass on two tracks.
Prayer For Peace is another outstanding disc from the North Mississippi Allstars. Twenty-plus years down the road in their career and they're still cutting edge and the leaders in modern Mississippi blues with their lively, often psychedelic-like, no apologies offered approach. Let's hope they keep those same standards for another twenty-plus years.
Total Time: 42:43
Prayer For Peace / Need To Be Free / Miss Maybelle / Run Red Rooster / Stealin' / Deep Ellum / Bird Without A Feather / You Got To Move / 61 Highway / Long Haired Doney / Bid You Goodnight / P4P2017