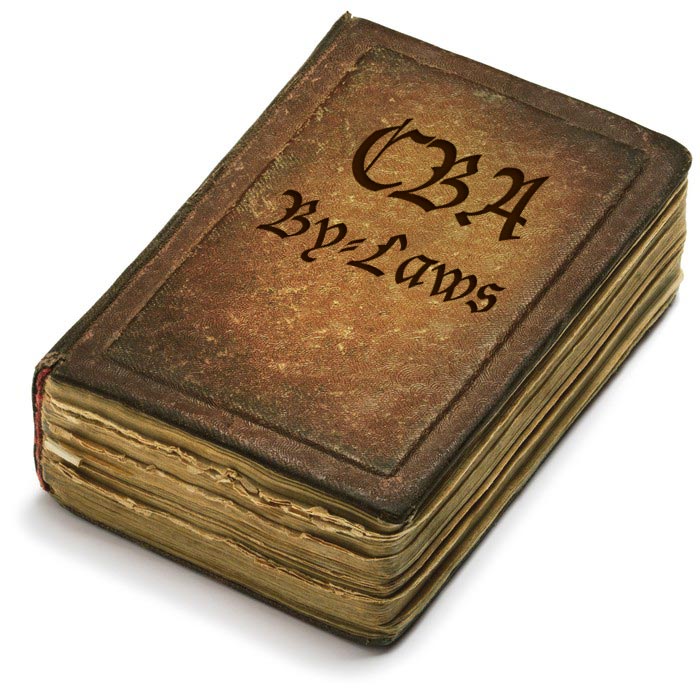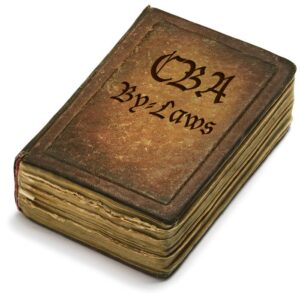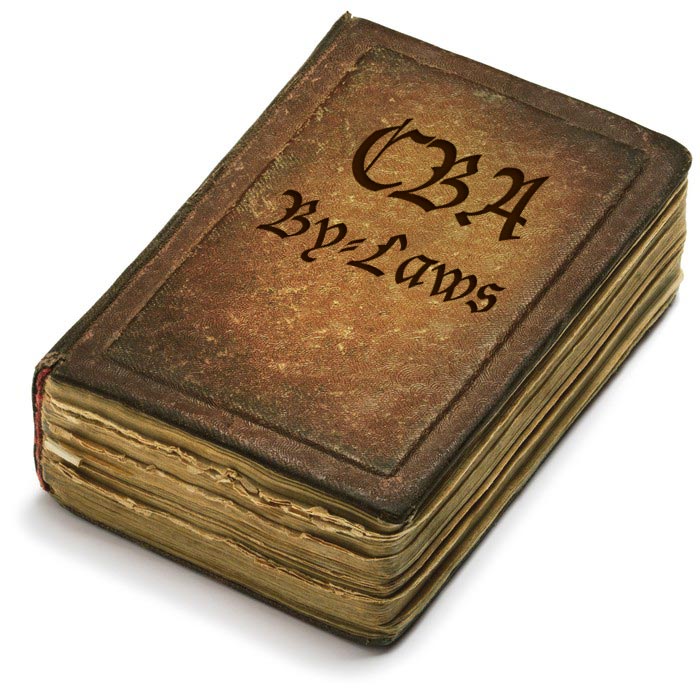 7.3 President. The President shall supervise and direct the business of the corporation. In addition, the President shall preside at meetings of the Members and of the Board of Directors. The President has the right to make Executive decisions only in situations where the board is deadlocked on a decision. Such decisions will be communicated to the Board via email in a timely manner.
7.4 Vice President. In the absence of the President or as occasionally designated by the President or Board of Directors, the Vice President shall perform the duties of the President. The Vice President will act as counsel to the President when Executive decisions are deemed necessary.
7.5 Secretary. The Secretary shall keep minutes of all meetings of the Membership and Board of Directors, see that all notices are given in accordance with these Bylaws as required by law, and be custodian of the corporate records. The Secretary shall maintain a list of all generally authorized CBA activities. The Secretary will distribute the monthly meeting minutes to the Board of Directors within 1 week after the monthly meeting. The minutes will also be stored in a shared location so that backup copies are securely maintained. The Secretary will also be responsible for creating and distributing the agenda for each monthly meeting at least 24 hours before the date of said meeting.
7.6 Membership Secretary. The Membership Secretary shall keep the Membership roster current and accurate. This includes sending out membership cards to all new and renewed members, sending notices to members when membership is about to expire, providing the membership mailing list to the Editor of the Blues Notes so that members receive their newsletter. The Membership Secretary (or their designee) is encouraged to be at the monthly meetings to enroll new members, provide membership cards and update the roster. This membership roster should be up to date and accurate and include all contact information – address, email, and phone as well as any volunteer interests. The Membership secretary will be responsible for managing the member database and providing current membership lists to be used at key member meetings such as the picnic, the Muddy Awards, the Holiday party and any other events that will require checking membership status. The Corporation will provide the Membership Secretary with a laptop and other tools in order for them to do their job effectively. Since electronic payment is a vehicle that will be used to join the Corporation, the Membership Secrearty will be required to monitor electronic submissions and enroll new members promptly upon application submission. New members and renewing members should receive their authorized Membership cards no later than 1 month after their submission to join or renew. The Membership Secretary is also responsible for backing up and safely securing all membership data.
7.7 Treasurer. The Treasurer shall have charge of, custody of and control of all funds of the corporation, shall give and receive monies payable and due to the Corporation from any sources and deposit such money in the name of the Corporation in such banks as may be selected in accordance with these Bylaws. The Treasurer shall maintain a list of generally authorized monetary expenditures approved by the Board. The Treasurer shall be custodian of all financial records, invoices and receipts of the Corporation. The Treasurer shall provide a financial status report to the Board each month which includes all financial transactions of the Corporation. After each meeting of the membership the Treasurer will count and record monies to be deposited. This report shall also be stored electronically in a shared location
https://cascadebluesassociation.org/wp-content/uploads/2018/11/by_laws.jpg
698
700
Wendy Schumer
https://cascadebluesassociation.org/wp-content/uploads/2020/10/CBA_Logo_top_main.png
Wendy Schumer
2018-11-20 12:47:16
2018-11-24 11:09:10
OFFICER JOB DESCRIPTIONS FROM THE BY-LAWS