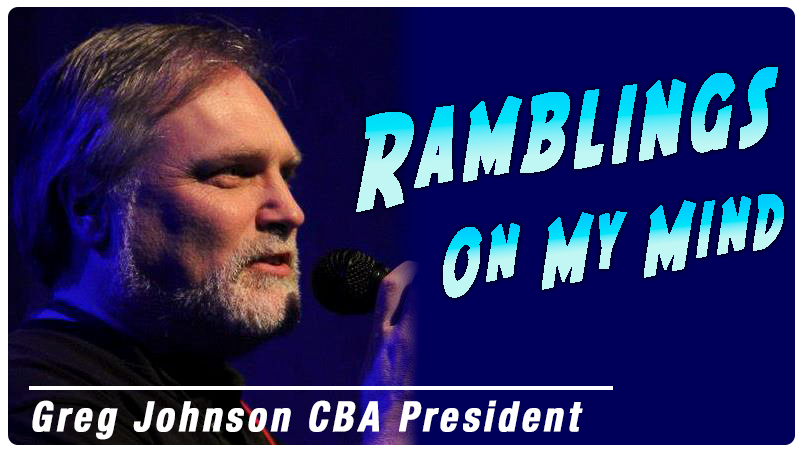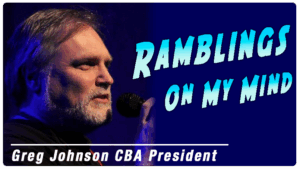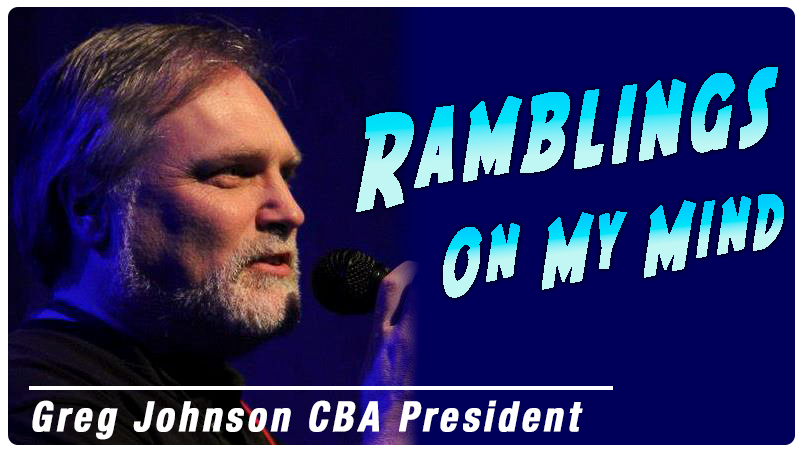 Greg Johnson, CBA President
When I look back on this past month's Waterfront Blues Festival it brings forth many a smile from the performances I was able to catch. Working as the Cascade Blues Association's prime photographer for the past twenty years I try to make every effort to catch as many sets as possible. I have learned over time that this is something that cannot be accomplished as there are too many stages to get to and the crowds are so large at times that getting between one to another is not always going to happen. And then there is those acts that enchant you so much or that you have been dying to see that you get caught up in the moment and forget about everything else.
That for one reason is why I have asked Tony Kutter to help out as a second photographer for the CBA for both the Waterfront and the Muddy Awards. Ever since I have known Tony he has had the same drive that compelled me to photograph shows. He has the eye to capture those special moments. And he has been able to do it a lot more than I have recently.
As for the performances, once again I was thrilled by a great many. I have stated it over and over again how impressed I am with the job Peter Dammann does every year bringing in people that amaze me. Sometimes I Look at some of the acts listed to appear and wonder how they will fit in, but I know that the event is about bringing in money to feed the hungry and some of those big name acts help draw more people to do that. Bring them in for the names and enlighten them with the fantastic blues artists that they may be missing to fill in the day. And it works, and those acts I sometimes wonder about do a nice job of fitting in, too.
This year, like always, there were many sets that stood out.
I may be biased but I have to say that the CBA's Journey To Memphis competition delivered four sets of powerful enthusiasm from each of the four bands trying to make their way to Tennessee for the International Blues Challenge. I have said it before and will say it again, I am glad that I am not a judge, Randy Morrison Band, Gabriel Cox Band, Sister Mercy and The Lightning Kings were all sensational. Congratulations to Sister Mercy for a repeat win and to all the performers in all the acts for laying it out big time and bringing it home. Nice job all!
One of my favorites, and again I may be biased because I have known guitarist Ori Naftaly for a number of years now, was Southern Avenue. This is a band that has only been together for a couple years, but you can see the growth within them. They are pure energy, displayed outright by vocalist Tierinii Jackson. If you missed them, you missed one of the acts that will be the talk of the blues world for some time to come.
I was looking forward to seeing Fantastic Negrito more than any other act this year. His two releases have spoken to me about how the blues of the future and now is being addressed and he does it correctly. I was not disappointed. This was one of those sets that I could not move away from and one that I would love to see again soon.
Jim Pugh told me not to miss either The Sons of the Soul Revivers or Blynd. He said that the three-four part harmonies that they do were a blast from the past that will grab hold of you. And he was right. We went to church and it made our feet and bodies move.
Chris Cain has always been a favorite. He is a guitarist that has few peers. And the band he had with him was an all-star cast that brought it home! This was one of those wow sets!!
Chris Isaak was one of those acts that I questioned, but he was definitely a highlight for the festival. Bringing a great mix of his own songs and nice covers, he fit in as a headliner and delivered for the blues crowd who reacted with joyful approval.
Two local acts that I knew would be sensational because they always are at the festival were Karen Lovely and Kevin Selfe. Karen brought back almost the line-up from last year's Muddy Award winning performance of the year, and gave good reason to think about nominating her again. Kevin returned home from his three-month long hiatus back east and hit the stage with his big band without any practice beforehand and nailed his set completely. Of course, during the introduction I had to tease him that he only brought the big band to cover for him having not played a guitar in months, and that Jimi Bott was going to slip him lyrics he'd forgotten.
And speaking of returning to the stage, Curtis Salgado was in fine form and put on an intense and powerful show. The first time he'd been back onstage since his heart attack and subsequent surgery, but he made it clear that he was not going to be stopped with this over-the-top brilliant set.
Booker T brought us the history of Stax Records, with hit after hit that he had a direct hand in playing behind the original recordings. The crowd was dancing and singing along through the entire performance.
I could go on and on about the great sets throughout the five day. People like Duffy Bishop, Big Monti, Ty Curtis & Robbie Laws, Dexter Allen, Vieus Farka Toure, Norman Sylvester, Elvin Bishop, the Paul deLay tribute: Remember Me …. It was certainly a festival for the memories. Thirty years strong and always bringing forth the best. Can't wait until next year.
https://cascadebluesassociation.org/wp-content/uploads/2017/05/Ramblings_2017.png
453
805
Buko
https://cascadebluesassociation.org/wp-content/uploads/2020/10/CBA_Logo_top_main.png
Buko
2017-07-22 17:46:45
2017-07-22 17:46:45
Ramblings On My Mind – August 2017