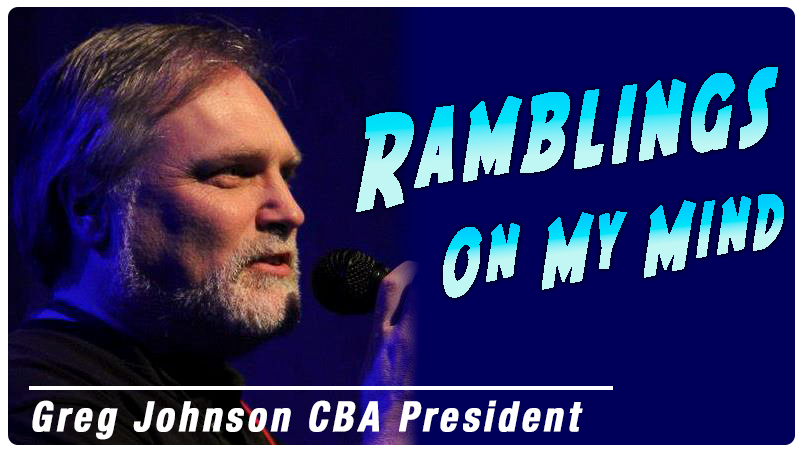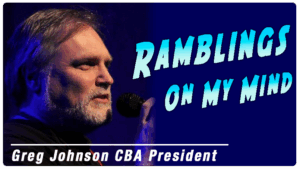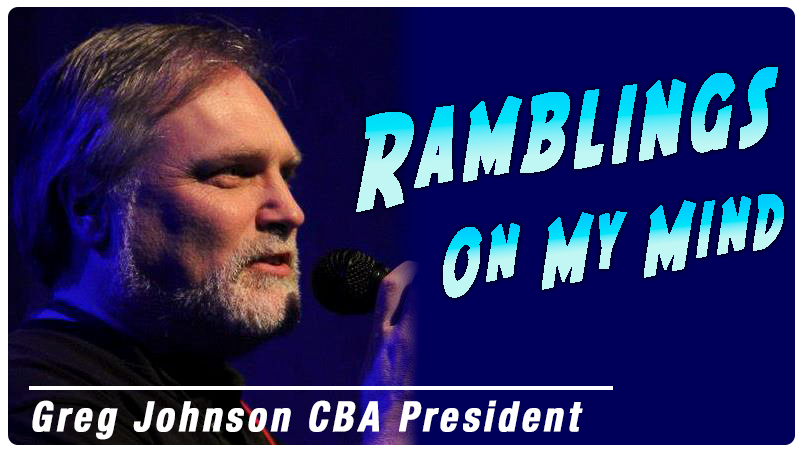 Greg Johnson, CBA President
The Muddy Awards is always a night of excitement. Honoring the musicians and people involved in our local blues community is always something to celebrate and we appreciate The Melody Ballroom allowing us to return once again for this special event.
Aside from the awards given out to the outstanding accomplishments that the artists have done this past year we always acknowledge two categories that are for those who have given their all and more for the length of their careers: the Lifetime Achievement and Back What You Believe In Awards.
This year's nominees for the Lifetime Achievement includes five individuals that all deserve to be inducted, and though there can only be one each year, I foresee each and every one will be in that hallowed hall shortly. Frankie Redding, Jimi Bott, Robbie Laws, Sonny Hess, and Terry Robb. Each of those names is backed by an extraordinary history within Portland, the northwest and national blues scene. And personally I feel privileged to call each one of them my friends.
The Back What You Believe In Award is handed out to those who go above and beyond promoting the blues in a position that is not in a regular performing position. Though Norman Sylvester and Ellen Whyte are routinely seen on stage performing before their legions of fans, they are recognized for what they have done for the community in terms of education and raising consciousness to social issues. Jeri Davis-Paletta is being noted for her work with multiple festivals over the years and as a valued volunteer at many other events.
What you will notice this year at the Muddy Awards is the name of the Back What You Believe In Award. Originally this was the very first award in the Muddys that had been named after an individual in the early years of the Cascade Blues Association after the radio and video personality George Page. For many years Page hosted the Saturday Blues and Jazz program at KBOO radio, bringing a huge focus to the music that influenced a great deal of people. Every week he would close his show out with the phrase, Back What You Believe In," which is why the award was named as such. It was given out under his name for several years, but for some reason the name disappeared from the presentation in the mid-1990s. Nobody on the board today can recall why this change occurred, but we can certainly rectify its omission by bringing it back and so we are. From here on out and forever more it will once again be presented as the "George Page" Back What You Believe In Award.
Please join us on Wednesday, November 1 at The Melody Ballroom for another stellar night of celebrating our blues community. It's certainly something you do not want to miss.
https://cascadebluesassociation.org/wp-content/uploads/2017/05/Ramblings_2017.png
453
805
Wendy Schumer
https://cascadebluesassociation.org/wp-content/uploads/2020/10/CBA_Logo_top_main.png
Wendy Schumer
2017-10-30 11:43:14
2017-10-31 10:55:53
Ramblings On My Mind – Nov 2017