Ramblings On My Mind – August 2018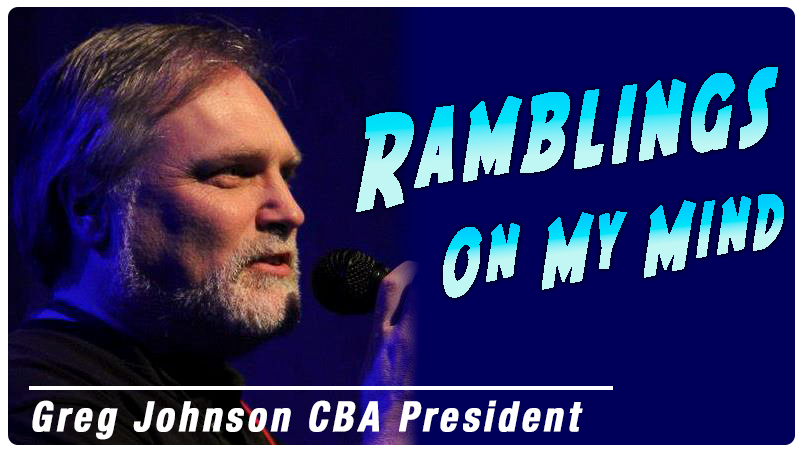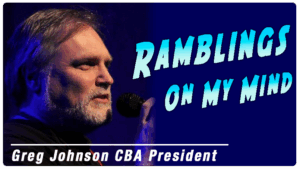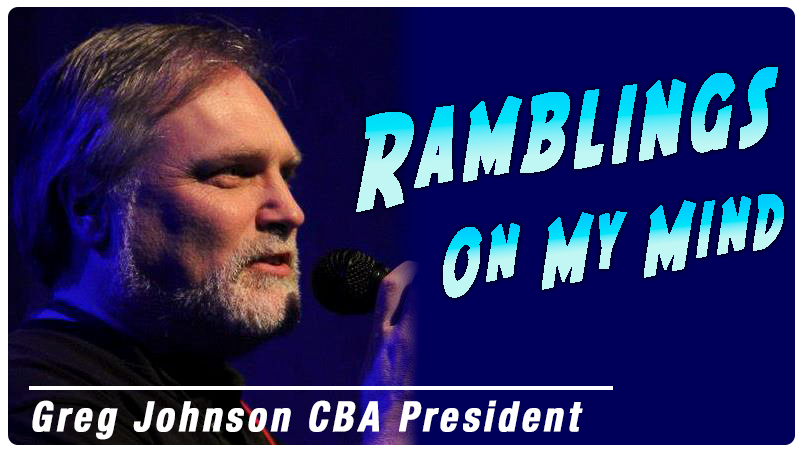 Greg Johnson, Cascade Blues Association President
Summer time is always a favorite period during the year due to the number of music festivals taking place seemingly everywhere. The Waterfront Blues Festival is a definite highlight, not only because of the sensational acts that Peter Dammann has booked (another stellar job this year I might add), but it is also a gathering of good friends, many that we do not see much if at all the rest of the year. It's basically a blues family reunion in our home town.
Looking back at this year's Waterfront, it makes me proud that the Cascade Blues Association were able to sponsor a couple of acts thanks to the generous donation from Bill Schauer in his will. Those acts, The Proven Ones and Johnny Rawls were at the top of my list of favorite performances as they were for many others.
A quick glance at some of my most cherished performances. There were so many, but I have just rounded it down to these five for now.
Johnny Rawls – backed by the Ben Rice Trio Johnny brought his smooth Southern soul to Portland for a trio of festival sets. But those who weren't at his late-night set at the Crossroads Stage missed out on pure, nasty Mississippi blues straight out of the juke joint. Definitely an adult-oriented performance with Johnny asking all the ladies to come down front and shake it for him as he threw out double-entendres and some not so subtle lyrics that had the crowd on its feet dancing along.
The Proven Ones delivered exactly what you'd expect from a "super group." All the musicians played at the top of their game and vocalist Brian Templeton proved himself an outstanding stage master in his Portland area debut.
Michael Osborn showcased his new album with terrific guitar licks that were amongst the best over the week's event. Backed by Peter Dammann, Dave Fleshner, KG Jackson, Johnny Moore and backing vocalist Melanie Owens the stage came alive. And when Karen Lovely joined Michael the grouping took it to yet another level.
The Mavericks absolutely raised the roof with their closing set. A conglomeration of American music that took us from Bob Dylan, Neil Young, Tex-Mex, Bakersfield, Miami and all points in between this act appealed to an ecstatic audience heavy with appreciation. With a dense stage smoke throughout their set adding to the atmosphere and a big band people were still dancing as they left the park
I was approached at one point during Beth Hart's set by somebody telling me that they just didn't get her. What? How can you not understand the appeal of Beth Hart? This lady puts her whole heart, passion and every drop of her soul into her performance. There is a connection that brings people to their feet to sing along, while Beth absorbs that energy and builds upon it to the point of personal ecstacy that shines through her eyes, movements and delivery that is pure enrapturement.
And the music is not just at the Waterfront during the summer. Plenty of other festivals and happenings going on.  And looking at the talent of touring acts heading through town just in August it surely shows we're a destination to catch. Just a small sampling of those acts are Robert Cray, Charlie Musselwhite, Samantha Fish, Junior Watson, Shemekia Copeland, Tommy Castro, Marcia Ball and oh my God s many more.
We hope to see everybody at the Cascade Blues Association's annual Concert in the Park (formerly CBA picnic) at Columbia Crossings on Sunday, August 5 for yet another day of good friends and music. And stop by the CBA booth at Hawthorne Street Fair on Sunday, August 26 and say hi. Both of these events are good places to join the CBA if you're not already a member. Have a safe, fun and musical summer everybody!
https://cascadebluesassociation.org/wp-content/uploads/2017/05/Ramblings_2017.png
453
805
Wendy Schumer
https://cascadebluesassociation.org/wp-content/uploads/2020/10/CBA_Logo_top_main.png
Wendy Schumer
2018-07-25 09:40:38
2018-07-27 19:50:47
Ramblings On My Mind – August 2018