Ramblings on My Mind March 2019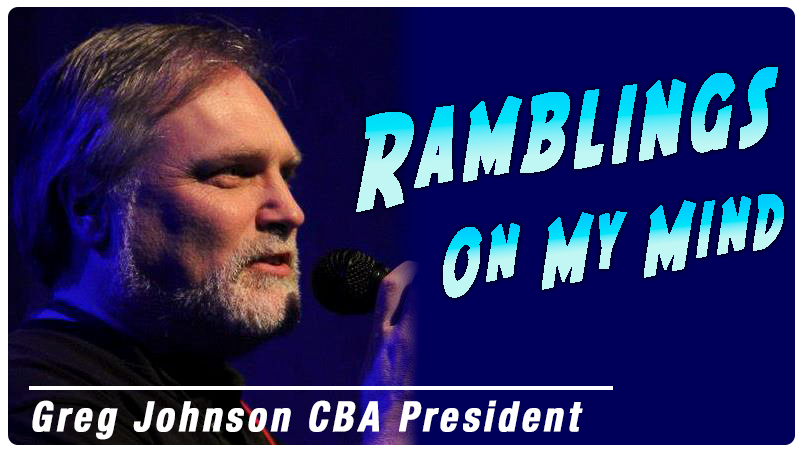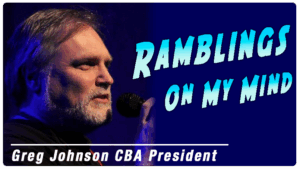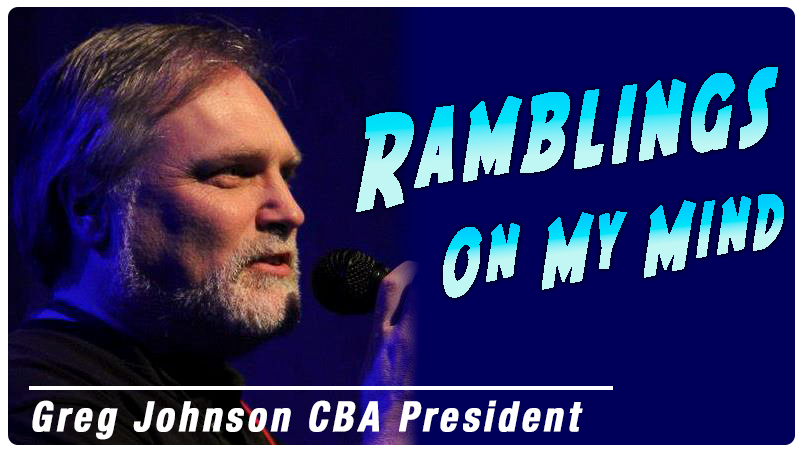 Three months into 2019 and the Cascade Blues Association is making strong moves toward our future and it's all coming quickly. We had envisioned a lot of these changes for some time, but they are all set to become reality in a short amount of time.
As everybody knows, we have been seeking a permanent home for the monthly meetings. We enjoyed our run at Catfish Lou's, but were looking for larger space and an all ages welcome location. We thought that The Mission Theater was going to be the spot we wanted and had made the switch under the impression that it would go on for at least a year. But they decided to change their movie format to first-run features starting in May, so we were once again looking for a home. Thank you Terry Currier for setting us up with The Mission and speaking with McMenamins for other potential rooms that were great spots, but not exactly what we were after. We asked around and talked to a handful of other venues, but it was starting to look a little bleak.
One of the spaces we had discussed was The Eagles Lodge at 50th & Hawthorne. We liked the location, the size, stage & dance floor, parking accommodations and the fact that they have a history of holding successful music events. Board members Merry Larsen, Jamey Winchester and myself made a visit to the room to check things out and knew it was exactly what we were looking for. Jamey took a lead on discussions with The Eagles and terms were agreed upon giving us a permanent home for the next ten years. Best of all, it will be open to all ages and is centrally located in the city making it easy for all.
Having secured the room as our new home, we also came in agreement to hold our Journey To Memphis competition in the room. This year's event will take place on Friday, May 10 & Saturday, May 11.
We are excited to announce that after moving our BluesNotes production this past summer to our editor Michael Wong at Cedar House Media in Beaverton, our vision for the new look paper is going forward starting in May. We will have a slightly larger paper and it will be in full color! And we are looking to create a much friendlier periodical for our musicians and venues, offering a resource page that will include contact information for those looking to hire acts or where to find their websites. This service will be offered to those acts that are CBA members free.
We are pushing ahead on kick-starting some of our old programs that haven't had much attention the past few years, more due to board size and burn-out from each of us trying to do too much. We are looking for volunteers to join some of these committees to get them up and running again. Included will be such important programs as our Christopher Mesi Scholarship and our Musicians Relief Fund – we are already looking at putting together a fundraiser show for the MRF so keep posted on upcoming information.
As you may have noticed in our recent issues of the paper we have been including articles about the local blues dance groups. This is a new collaboration that the CBA and these groups have been moving forward on to not only bridge our like loves for the music, but to potentially bring new members for all of us and opening doors to welcome all ages of blues supporters. There are several groups that we want to recognize for their efforts of keeping blues music vital in our area, including people like PortlandBlues.com, Portland Blues & Jazz, Portland Blues Experience, Camp Blues and others. We're all here for the same thing and it will only make us all stronger to work with one another.
It is all so exciting and our path is moving in nothing but a positive direction. We hope that these new changes will excite you as well. If you want to get involved, let us know, we can always use extra hand in promoting and supporting the blues. Thank you in advance.
https://cascadebluesassociation.org/wp-content/uploads/2017/05/Ramblings_2017.png
453
805
Greg Johnson
https://cascadebluesassociation.org/wp-content/uploads/2020/10/CBA_Logo_top_main.png
Greg Johnson
2019-02-26 12:24:33
2019-03-04 08:29:13
Ramblings on My Mind March 2019