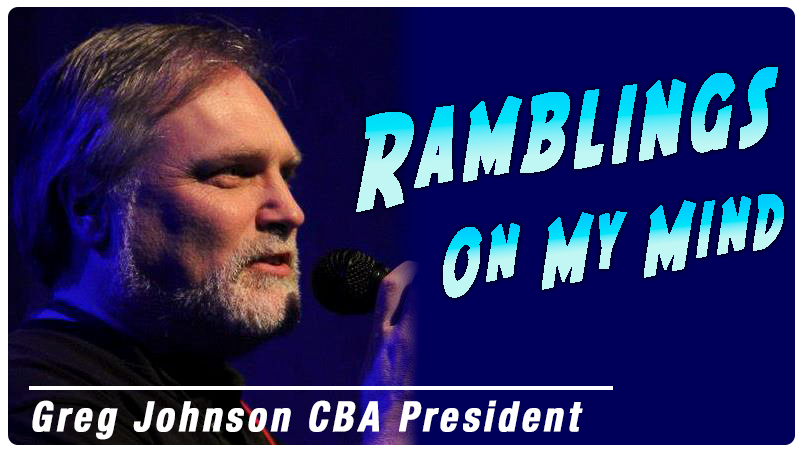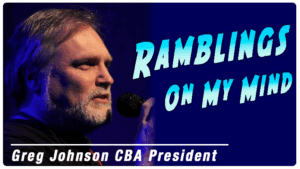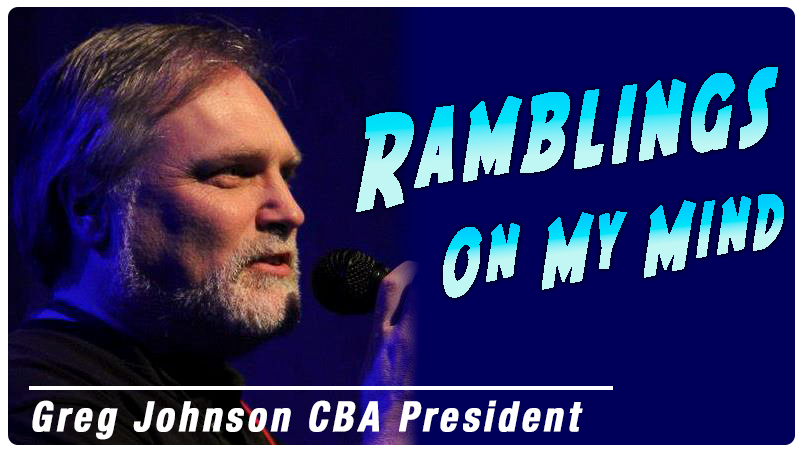 Greg Johnson, Cascade Blues Association President
So much going on within the Cascade Blues Association for the last portion of 2018. Hoping that we're moving in the right direction to make our members happy.
First of all, we have a new venue for this year's Muddy Awards. After the Melody Ballroom was sold last year we had to move our monthly meetings to Catfish Lou's as everyone already knows. But it also meant that we needed to locate a new venue for our signature event, the Muddy Awards. We could've remained at the Melody, but it was cost prohibitive for us to do so this year. Fortunately, board member James Kosek contacted the Alberta Rose Theatre and everything has worked out that we will be holding our event in one of the prime venues in Portland. We're working on a new show format, too, so stay tuned to the BluesNotes for further updates.
Another upcoming  change for the CBA will be an all new look BluesNotes. We will eventually be moving into a full color paper with a new editor, Michael Wong at Cedar House Media. It was a great deal being offered to us that we just had to make the move. Because of this change, we have to say goodbye to our current editor Laurie Morrisey. Laurie did a great job for us for more than the past decade and saw a lot of the changes to the way that the BluesNotes has been presented over that time. We have nothing but love for the work that Laurie provided us over those years, but part of the change we had to make involved changing editors. Thank you Laurie, you will always be a part of the CBA family.
Please note that we are quickly coming up on the new year, which means that it is time to think of our board of director officer positions. We want everybody to consider running for any of the five officer spots (president, vice president, treasurer, secretary, and  membership secretary). We can also take on more at-large board members as our by-laws allow up to fifteen positions (including officers) to be on the board. Please let us know if you would like to be considered to run.
And for those who haven't heard, we will also be moving our monthly meetings from Catfish Lou's to McMenamins' Mission Theater in January. We have loved our time at Catfish, but we desperately need larger space and having a venue that can accommodate minors is important to us, too. Thank you Michelle for providing a first class space for us over the past year plus and being the best host that we could ever ask for.
It is also with a heavy heart that we say farewell to Glenn Holmstrom who lost his battle with cancer this last month. Glenn played with so many people for many years. It is hard to imagine our music community without him. Godspeed on your new journey Glenn, you will be adding a new keyboard sound amongst the angels now.
On a personal note, as this is my own personal column, I want to take a minute to say thank you to all of the friends, family and musicians who attended and performed at Cherie and my wedding in August. Due to venue capacity we were limited to the number of guests we could have in attendance and so wish that we could've invited more. I want to say thanks to all those who performed throughout the day: (in order of performance) Terry Robb, Hawkeye Herman, Justus Reece, Ben Rice, Ken DeRouchie Band, Ellen Whyte & Sue Orfield, Julie Amici & Dean Mueller, Sister Mercy, Michael Osborn, Franco Paletta, Robin Gibson, and Mark Bittler. So many more musicians (including best man Rich Layton) and members of the blues community were all at hand to help us celebrate. We absolutely love you all.
https://cascadebluesassociation.org/wp-content/uploads/2017/05/Ramblings_2017.png
453
805
Wendy Schumer
https://cascadebluesassociation.org/wp-content/uploads/2020/06/CBA_Logo-header2-300x66.png
Wendy Schumer
2018-09-26 14:05:39
2018-09-27 13:16:17
Ramblings on My Mind – October 2018