Ramblings on My Mind – October 2017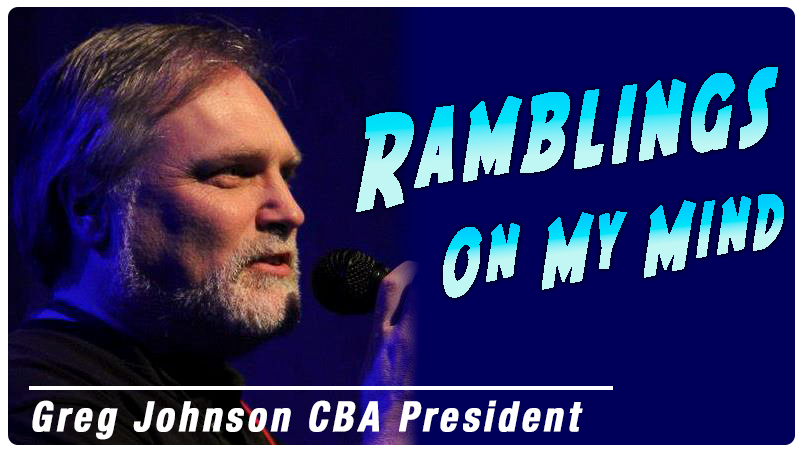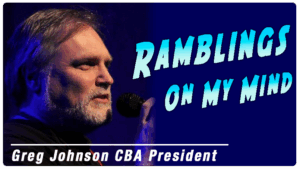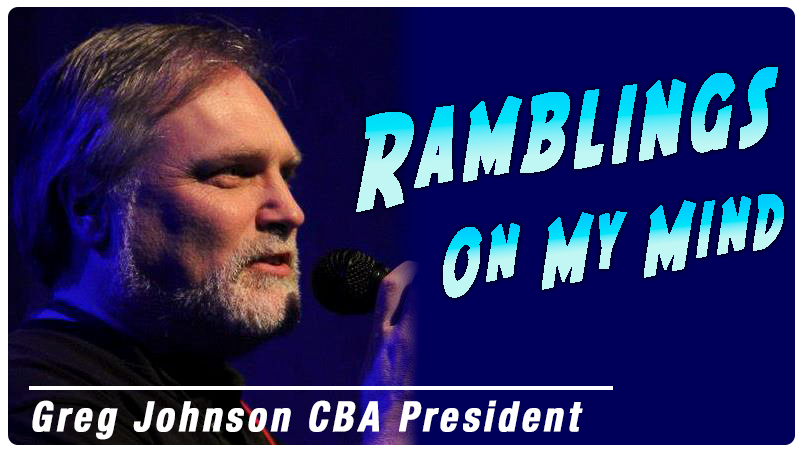 Greg Johnson, Cascade Blues Association President
We are certainly going through some trying times around this country the past month with devastating hurricanes ravaging Texas, Florida, and surrounding areas, and the West Coast going up in flames. People are in trouble and in need of assistance. And the people who always seem to step up are musicians. Not only with benefit events to help raise money, but also to chronicle what happens in our country socially. Over history we have seen musicians describe the feelings of people and what adversity they have faced. I am sure that these current events will also bring about in song the emotions of anger, loss, loneliness, desperation, need and fear, and hopefully will turn to recovery and overcoming the fate that has been handed to them. We just need to remember that this could happen at any time, unexpectedly to us all and those we love. We need to offer the assistance when and however we can.
On a brighter note, remember that the Muddy Awards are coming up in November. We will be returning to The Melody Ballroom for this night, upstairs in the big room. It has gone through some renovation and the stage is now smaller and portable, but it is still the size of room that we need and the new owners wanted us to have the event there. It will still take place the first Wednesday of the month on the 1st and Sonny Hess has agreed to be the band leader for the All Star concert at the end of the show. We hope that you plan to be with us to celebrate the musicians and events over this past year, and then we'll be heading back to Catfish Lou's again in December.
I mention the Muddys also to serve as a reminder that your final ballots will be due in mid-October so that we will be able to have the trophies prepared for the night. Improvements were made in the voting process this year and since I have not heard the complaints that we received last year things must be going pretty smoothly this time. We knew last year that we would have some people who may be unhappy with this route and that we were going to have challenges. But it was a work in progress and we had to move in this direction for financial reasons and to step into the future.
December is also right around the corner and that will mean it will be time to vote on your elected officers for the CBA for the next year. We really do need your help. It is a lot of work when you have a small board and if we could spread the responsibilities out with more members we can get more accomplished. You don't need to run for an elected position, we need at-large members, too, and can take them on at any time through the year. If you do want to be considered for one of the elected positions, please let us know so we can have you on the ballot. We will also like for you to write a short bio about yourself and why you feel that you can help the CBA in the role through your past work, skills and desire. Please send the bio to us via email at CBAstaff@gmail.com and we will publish them in the BluesNotes for everybody to see and consider. The elected positions include president, vice president, treasurer, secretary and membership secretary. For treasurer we ask that you have a good knowledge of booking and tax preparation. For membership secretary, use of spreadsheets are important and communication skills to remind people when they're memberships are due to expire. The roles on the board are work, I will not hide that. But it all comes down to helping the blues scene in our area survive and be recognized. It is a labor of love, but very much all the efforts put into it.
https://cascadebluesassociation.org/wp-content/uploads/2017/05/Ramblings_2017.png
453
805
Wendy Schumer
https://cascadebluesassociation.org/wp-content/uploads/2020/10/CBA_Logo_top_main.png
Wendy Schumer
2017-09-24 18:59:50
2017-09-26 08:17:53
Ramblings on My Mind – October 2017