Raphael Wressnig & Igor Prado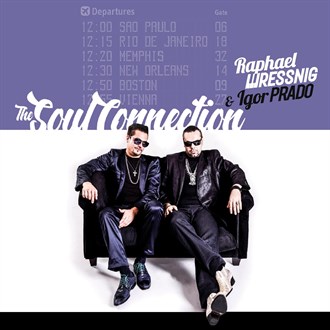 The Soul Connection
Pepper Cake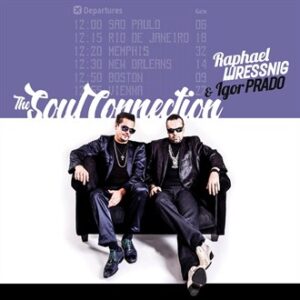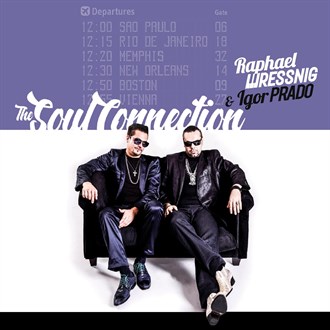 Austrian-based Hammond B3 organist Raphael Wressnig is an extremely versatile player who was influenced by people like Jimmy Smith, Booker T Jones, Joe Zawinul, Jimmy McGriff, and Jack McDuff. With twenty discs under his belt, he has been capturing the attention of audiences around the world for the past twenty years with a variety of musical approaches that he molds into his own tasty version of funky, soulful and jazzy blues. He recently traveled to Brazil to join forces with Blues Music Award nominated guitarist Igor Prado for one delicious outing of funky instrumentals and soulful R&B numbers for the album The Soul Connection. The disc is a splendid mix of original material alongside great interpretations of classic pieces from artists including the likes of Tyrone Davis, Don Robey, Hugh Masekela, Little Willie John, and Otis Clay.
Both Wressnig and Prado deliver captivating solos throughout the recording, not overdone but tastefully arranged and delivered. They're backed by Prado's rhythm section of Rodrigo Mantovani on bass and Yuri Prado on drums, keeping the pace right on track. Horns are perfectly intertwined with trumpeter Sidmar Viera and Blues Music Award nominee Sax" Gordon Beadle on tenor and baritone saxophones.
There are a number of great instrumentals peppered throughout the disc, including several remarkable originals like "No-La-Fun-Ky" which draws to mind the funky sound of The Meters, the jazzy romp of "The Face Slap Swing No. 5" alongside covers of Hugh Masekela's "Grazing In The Grass" and Southern hymn-like approach on Wayne Raney's "Why Don't You Haul Off And Love Me."
But where the album really shines is with the great vocal guests that they've brought into the fold. David Hudson stands tall with his take on Tyrone Davis' "Turning Point" and Leon Beal also delivers a superb take on Don Robey's "Don't Cry No More." But the true star on this disc aside from Wressnig and Prado is without doubt Wee Willie Walker who handles the singing on five tracks. His take on Otis Clay's "Trying To Live My Life Without You" opens the disc and he shows that he is a natural foil for the musicians. All of his numbers are highlights and prove that this vocalist who re-emerged on the blues scene in 2015 was one of the most welcome come-backs of the decade.
The Soul Connection is a terrific melding of European, Brazilian and American musicians. It is a prime example of music as a universal language, especially in the hands of pure talent as it is here. Pick up a copy of The Soul Connection, you're going to find yourself dancing along. The outcome of this recording proved so successful for Wressnig and Prado that they have recently released it as a twin pack including a live performance of the songs on the second disc.
Total Time: 50:22
Trying To Live My Life Without You Baby / Young Girl / Suffering With The Blues / Turning Point / No-La-Fun-Ky / Home At Last / Turnip Greens / My Love Is / The Face Slap Swing No. 5 / Grazing In The Grass / Don't Cry No More / Heartbreak / Why Don't You Haul Off And Love Me
https://cascadebluesassociation.org/wp-content/uploads/2017/02/Wressnig-Prado-CD-cover.jpg
330
330
Wendy Schumer
https://cascadebluesassociation.org/wp-content/uploads/2020/10/CBA_Logo_top_main.png
Wendy Schumer
2017-02-01 13:08:27
2017-02-02 10:41:32
Raphael Wressnig & Igor Prado