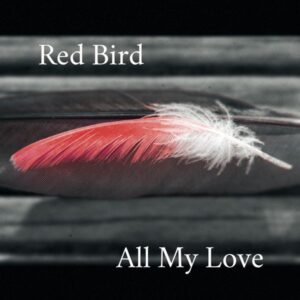 Bre Gregg has been a regular on the Portland music scene for years, but her interest in many genres may well have confused you. Though she has performed blues, soul, jazz, roots, and Americana, her signature powerhouse vocals, both technically superb and raw and unconfined are what she's best known for. But now, after years of searching, she has found her own sound…and it's good.
Red Bird is a partnership between Bre and incredible guitar player, Dan Gildea. Bre and Dan write the music, which features vocals and guitar, delivering a myriad of different genres in one funky, beautiful and soul-filled package. Sounding a bit like if Bonnie Raitt, Joss Stone, and Tom Waits decided to write together, they deliver a rich pallet of emotion and sound. Backed by groove masters, Jeff Langston on bass and Charlie Doggett on drums, they create a sound you can't help but feel.
Red Bird will be appearing at The Lake Theater & Café, 106 N State Street, Lake Oswego, on Monday, October 15. They will be debuting music from their first recording called All My Love. Show time is 7:00 pm, with tickets available at laketheatercafe.com, general admission at $15.00 and VIP tables for four closest to the stage at $80.00.