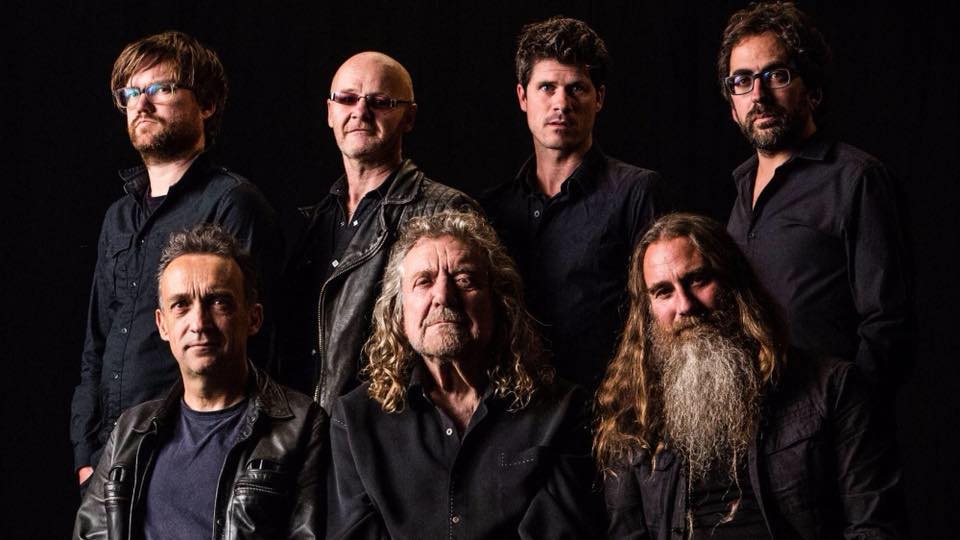 McMenamin's Edgefield Concert Series presents an amazing night with two amazing acts. Robert Plant & The Sensational Space Shifters are joined by Lucinda Williams for a premier double header line-up on Tuesday, June 26, starting at 6:30 pm.
The Los Angeles Times explains that "over two sterling albums and a series of tours over the last five years, Robert Plant & The Sensational Space Shifters have proffered a richly rewarding excursion through sounds of the American blues, English folk, and African and Arabic traditions. The music touches on most facets of Plant's 50-year career, nodding to the Led Zeppelin in the room just often enough to keep the die-hards from taking up an armed revolt."
Three-time Grammy Award winner, Lucinda Williams has been carving her own path for more than three decades now. Born in Lake Charles, Louisiana, Williams had been imbued with a "culturally rich, economically poor" worldview. Several years of playing the hardscrabble clubs gave her a solid enough footing to record a self-titled album that would become a touchstone for the embryonic Americana movement – helping launch a thousand musical ships along the way. With multiple best-selling recordings and appearances over the years, Lucinda Williams continues as a fan favorite drawing big crowds.
McMenamin's Edgefield is located at 2126 SW Halsey Street in Troutdale. Unfortunately this show is sold out, but tickets can still be found through ticket brokers online. Expect high prices, and be wary that these sellers are legitimate.