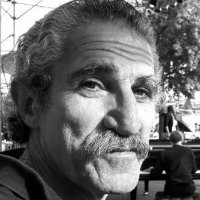 The early 1980s were a golden age for home-grown, live music in Portland. Fans filled clubs to listen to local bands that could/would soon be signing major label record deals and touring nationally and internationally, and Tony DeMicoli was one of the most respected club owners and promoters from that era. Starting with the essential punk and art rock venue The Long Goodbye, moving on to the legendary Luis' LaBamba Club and then finally Club Key Largo, which he owned and managed for over a decade. Tony provided a stage for hundreds, if not thousands, of artists of all genres including many of the biggest names in the blues (Robert Cray, Junior Wells, Buddy Guy, Long John Hunter, Paul deLay, Sam & Dave, The Neville Brothers, among many, many more) over his club ownership and promotion career.
Now three of the biggest draws of the 80s decade; Nu Shooz, Quarterflash, and Jon Koonce of Johnny and the Distractions, are getting together for one amazing night to relive those glory days in tribute to Tony DeMicoli, recognizing the impact that he had promoting live music in Portland. The historic Crystal Ballroom will be the venue for this reunion and tribute on Sunday, July 16th starting at 7:00 pm for this 21 & over shindig.
Nu Shooz, led by John Smith and Valerie Day, were regulars at Luis' LaBamba Club and Key Largo. Their album Poolside and its hit single "I Can't Wait" went platinum and they were inducted into the Oregon Music Hall of Fame.
Quarterflash, originally Seafood Mama, was another Oregon Music Hall of Fame inducted band, led by Marv and Rindy Ross. Their debut release featuring the single "Harden My Heart" was also a platinum selling disc and the release party for the album had been held at Luis' LaBamba Club.
Jon Koonce was the leader of the legendary "Johnny and the Distractions." Their self-released first album was a massive northwest hit which brought them a recording contract with A and M Records, and found them touring the country opening for acts like Tom Petty, The J Geils Band, and Asia. Jon has continually been active with various projects in rock, blues, and rockabilly over the years, including his latest album The Lost Cause.
Tickets for this special tribute show for Tony DeMicoli can be purchased in advance for $20.00 at CascadeTickets.com. McMenamins Crystal Ballroom is located at 1332 W Burnside.