Samantha Fish
Chills & Fever
Ruf Records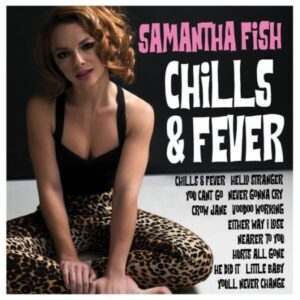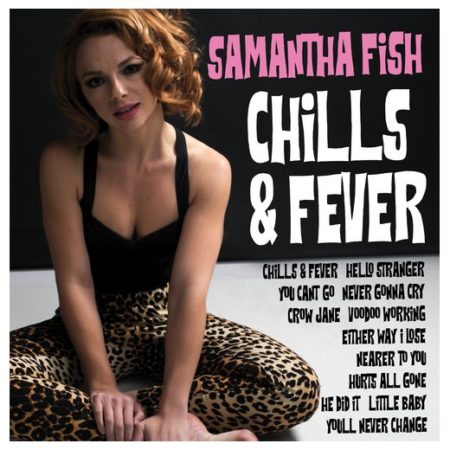 Chills & Fever is a game changer for Samantha Fish. This sensational recording is, without doubt, the strongest of her career to date. The song selection is top-notch with a collection of songs that are easily as effective as the original artists who first delivered them. The instrumentation with her and the members of the Detroit Cobras is tight and rhythmic as if this is really her long lost own band found again. I love the addition of the horns behind her, it really brings an impact that drives the recording. Producer Bobby Harum has placed Samantha in a position where her voice has found that exact niche that places her alongside today's top contemporary female vocalists, yet it also has a nice retro feel behind them all.
There is a lot of love lost and cheating going on here. In the opening track, The Ronettes' "He Did It" she isn't interested in hearing excuses, alibis or accusations on how it might be her fault, he did it and now he needs to pay the consequences for his actions. It has a bit of rockabilly hint behind its pace. That same guy may be the focus later on in the album when she lets her now all of a sudden former partner know that she has had enough because "You'll Never Change." Samantha takes Skip James' "Crow Jane" and fills it with a biting, swampy slide guitar. Has she channeled Amy Winehouse on the title track, "Chills & Fever," a number perhaps best known as sung by Tom Jones? Barbara Lewis' "Hello Stranger" is evocative and delivered perfectly. Other artists that she tackles, maybe even surpassing in performance, include the likes of Nina Simone, Lulu, Betty Harris, Irma Thomas, and with the Charles Sheffield song "It's Your Voodoo Working" (a number recently covered by Imelda May) that just may be the highlight on an album filled with highlights.
I am not sure just who picked out these songs for her, or if they are stand-out influential pieces that have defined her in the past, but she does no wrong on Chills & Fever. This recording is right up her alley and stepping directly onto a golden path. She has never sounded better and her playing is delicious. Spot on and true, Samantha Fish has a winning formula with this collection of soon-to-be classics and crowd favorites for her.
Total Time: 54:51
He Did It / Chills & Fever / Hello Stranger / It's Your Voodoo Working / Hurt's All Gone / You Can't Go / Either Way I Lose / Never Gonna Cry / Little Baby / Nearer To You / You'll Never Change / Crow Jane / Somebody's Always Trying / I'll Come Running Over