Shawn James, Modern Troubadour, To Play The Hawthorne Lounge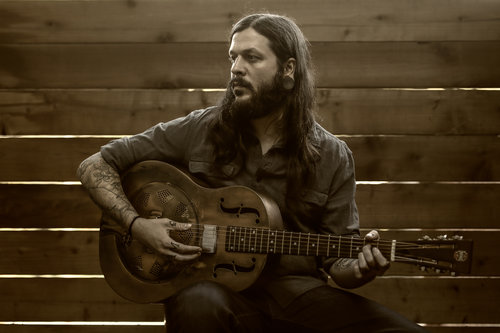 Shawn James' voice is a force of nature, a musical preacher to a flock that accepts everyone, a combination of the gospel choirs he sang with as a youngster and his training in classical music and opera. Born and raised on the South Side of Chicago, James' timeless sound is steeped in blues legends like Robert Johnson and Son House, forever at the crossroads of damnation and redemption, the two inextricably woven into the fabric of his songs.
The Dark & the Light, his first album for L.A.-based indie label Parts + Labor Records, marks a creative leap forward for the 32-year-old troubadour. James annually tours more than 150 dates around the world and has released some 70 songs over the past five years, both on his own and as part of his "more raucous, rock" band the Shapeshifters, a loose group of musicians formed in Fayetteville, Arkansas, which served as his temporary home before a recent move to the west coast.
Hawthorne Lounge, 1507 SE 39th. Tuesday, March 12, 9:00 pm. $12.50 advance Etix.com, $15.00 day of show. 21 & over.