Shinyribs' Eclectic Sounds at Dante's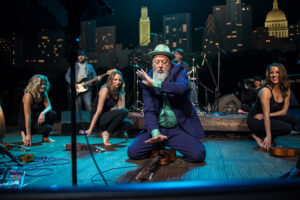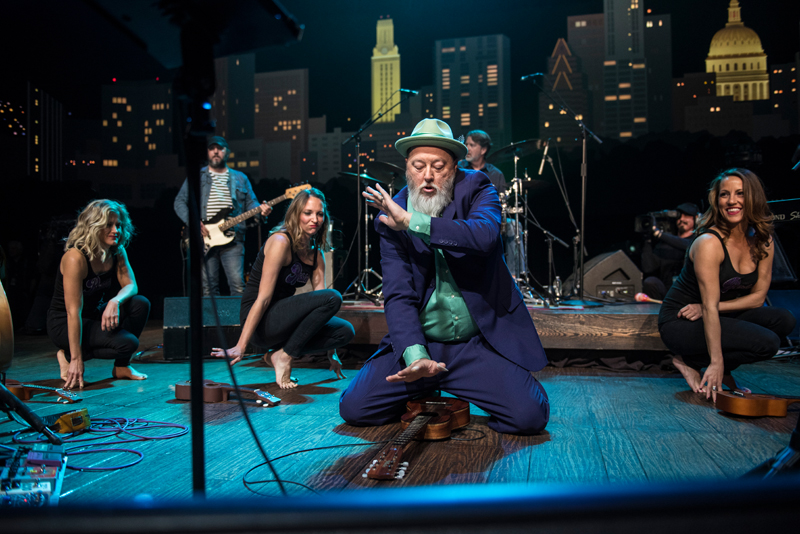 Shinyribs is the continuation of former Gourds band member Kevin Russell's musical journey that began in Beaumont, TX when, at 14, he found his father's guitar under his bed. The band is a river of country-soul, swamp-funk, and tickle. A Shinyribs show is an exaltation of spirit. It's a hip shaking, belly laughing, soul-singing, song-slinging, down-home house party. All styles of American music are likely to be touched on, squeezed on, kissed on by this world-class band featuring Winfield Cheek on Keyboards, Keith Langford on Drums, Jeff Brown on Bass, the Tijuana Trainwreck Horns, and The Shiny Soul Sisters – Kelley Mickwee & Alice Spencer. Whether on his 6 string Uke, his Electric guitar or singing a cappella, Russell entertains like no one else. The freedom with which he moves, coupled with his incredible voice is an experience in and of itself. Original songs laced with magical-realism along with novel interpretations of popular songs old and new are the true art that runs throughout. He's Burl Ives meets Al Green; Hank, Jr. meets Teddy Pendergrass; Wendell Berry meets Chuck Berry.
Dante's, 350 W Burnside St. Tuesday, June 25. 9:00 pm. $17.50 Ticketweb.com. 21 & over.