Song Fest at Blue Diamond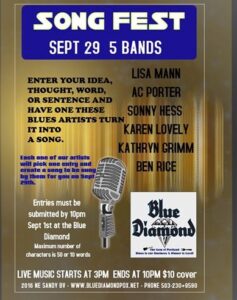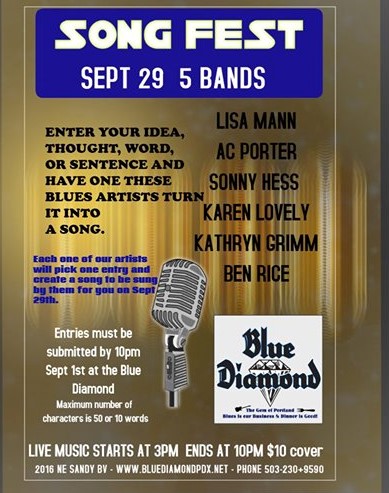 A fun and exciting afternoon and evening is in the offing at The Blues Diamond as favorite local artists Lisa Mann, Karen Lovely, Sonny Hess, Kathryn Grimm, AC Porter, and Ben Rice will create songs from ideas — words, sentences, and thoughts — offered by customers of the venue. This is a unique event that is certain to fill the evening with excitement as these master musicians exhibit their boundless creativity.
The Blue Diamond, 2016 NE Sandy Blvd. Sunday, September 29. 3:00 pm. $10.00. 21 & over.