Songhoy Blues – A Fusion of Traditional Malian Music and Desert Blues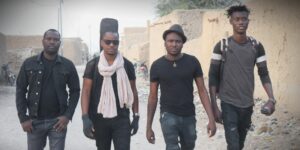 Songhoy Blues' music is unique, exciting, contagious, and paradigm-shifting. These Sons of Mali are musical refugees, groundbreaking artists, virtuoso performers, and finally survivors.
Doug Fir Lounge, 830 E Burnside St. Thursday, October 10. 9:00 pm. $18.00 – $20>00 Eventbrite.com. 21 & over.